At least once every weekend we will have pancakes for breakfast. A couple of Saturdays ago I was making a whole bunch of things pumpkin. I had some pumpkin purée left over, so on Sunday I decided to experiment with pumpkin pancakes. My partner declared them, "the best ever!" For him, who generally has little to say about food, that was a major, major compliment.
Last weekend I tried them again and refined the recipe somewhat. It still got a huge thumbs up! I can see these becoming a regular feature in our fall and winter weekend breakfast feasts.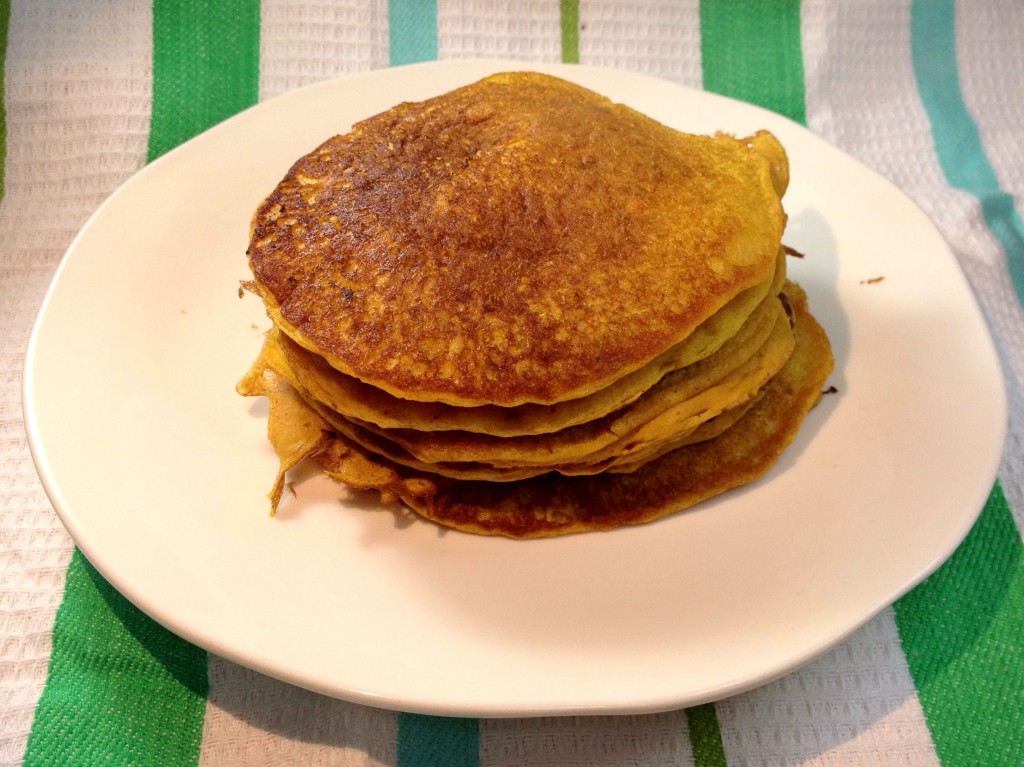 Perfect Pumpkin Pancakes
2013-10-26 21:45:13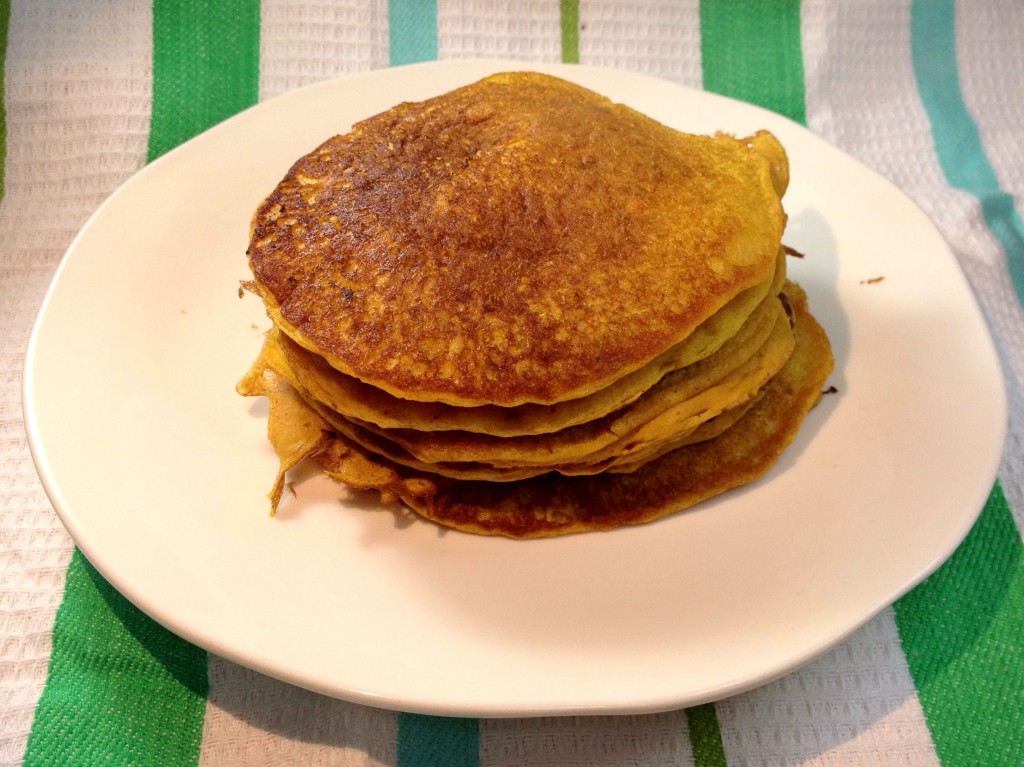 Ingredients
1 cup all-purpose gluten free flour
1 tsp baking powder
1 tsp baking soda
1/2 tsp cinnamon
2 tbsps coconut palm sugar
1/4 tsp xanthan gum
1/8 tsp nutmeg
1/4 tsp salt
1 cup pumpkin purée
1 tbsp lemon juice
1 1/2 cups almond milk
Vegan buttery spread or coconut oil for cooking
Instructions
Mix dry ingredients together in a medium mixing bowl.
Add wet ingredients and whisk to combine.
Heat a pan on medium-high heat until evenly hot and then turn down to low-medium heat.
Add some vegan buttery spread or coconut oil to the pan and let melt.
Add a 1/4 cup of batter to the pan and cook until it starts to bubble in the center.
Gently flip pancake and cook for about a minute more.
Repeat until all of the batter has been used.
Vegan Sweet and Simple http://vegansweetandsimple.com/