I don't know about you, but I am always looking for ways to use the pulp that is left over from making almond milk. I tried raw almond pulp macaroons, cookies, and crackers but wasn't too impressed with the results. Then I stumbled across the Rawtarian's Raw Almond Pulp Fudge recipe. In a word: delicious! Airy light bites of chocolatey goodness! I purchase topamax online shaped the "fudge" into small balls and stored them in the fridge, instead of the freezer.
Laura-Jane's recipe inspired the recipe I'm posting today. Instead of chocolate fudge, I thought I'd try my hand at gingerbread. The results are pretty damned good, if I do say so myself. And at just 35 kcal/bite, it's a treat you can indulge in any time!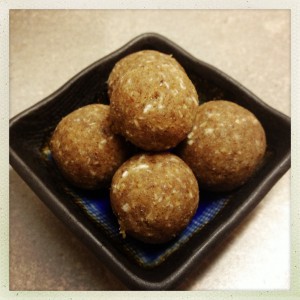 Raw Gingerbread Bites
2013-08-10 22:53:48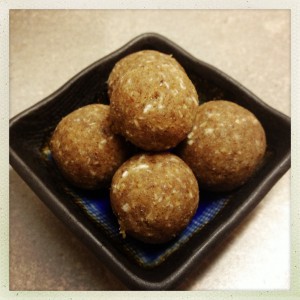 Warm and spicy gingerbread bites that melt in your mouth!
Ingredients
Almond Pulp (Use whatever is left from making almond milk with 1 cup of almonds, about 1/2 cup)
1/2 Cup Raw Cashews
1 Cup Pitted Dates
4 Tbsp. Coconut, Shredded
2 Tbsp. Maple Syrup
1/2 Tsp. Ground Ginger
1/2 Tsp. Cinnamon
1/4 Tsp. Allspice
1/4 Tsp. Nutmeg
1/4 Tsp. Salt
Instructions
Process cashews in a food processor until they form small crumbs.
Add dates and process until the mixture begins to stick together.
Add the rest of the ingredients and process until well combined.
Form into balls and refrigerate for an hour or so to allow them to firm up. Or just go ahead and eat them right on the spot!
Tips
If your dates are on the dry side, soak them in water for 10 minutes before adding them to the mixture.
For portion control, use a measuring spoon. I used a 1/2 Tbsp scoop.
Vegan Sweet and Simple http://vegansweetandsimple.com/