Oh look, another salad recipe? It must be summer!
This is a quick and easy recipe that features one of my favorite ever vegetables: beets! I meant to get to the farmers market yesterday, but it didn't happen so vegetable pickings in my house last night were slim. I did, however, have a gorgeous golden beet and a sweet purple beet sitting in the bottom drawer of my fridge. I decided to spiralize them and pair them with collard greens and dill freshly picked from my garden, along with some raw pumpkin and hemp seeds. I thought a tangy, citrusy dressing would be just the thing to bring the best out of these ingredients.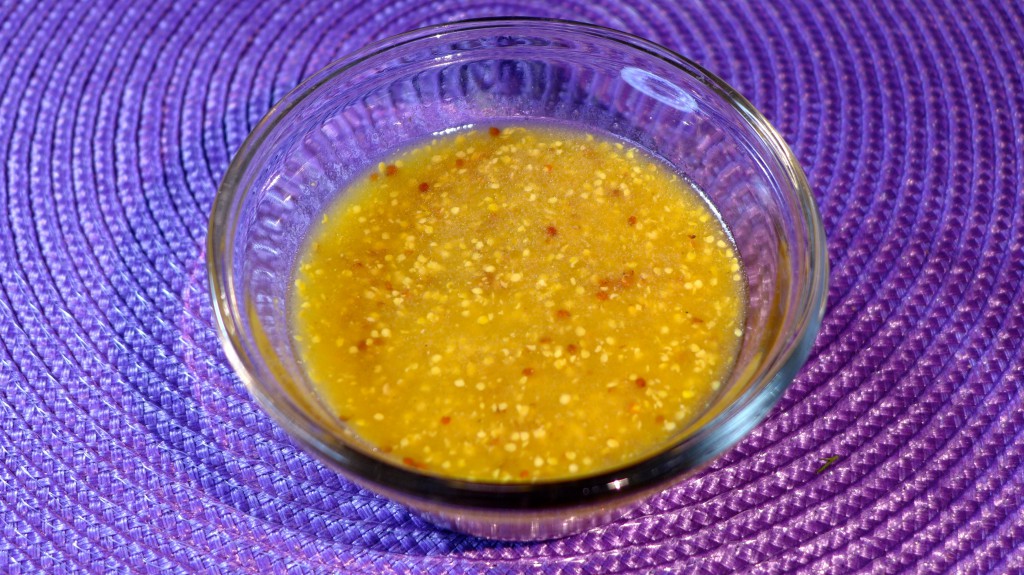 Orange Dijon Vinaigrette
2014-07-06 15:14:35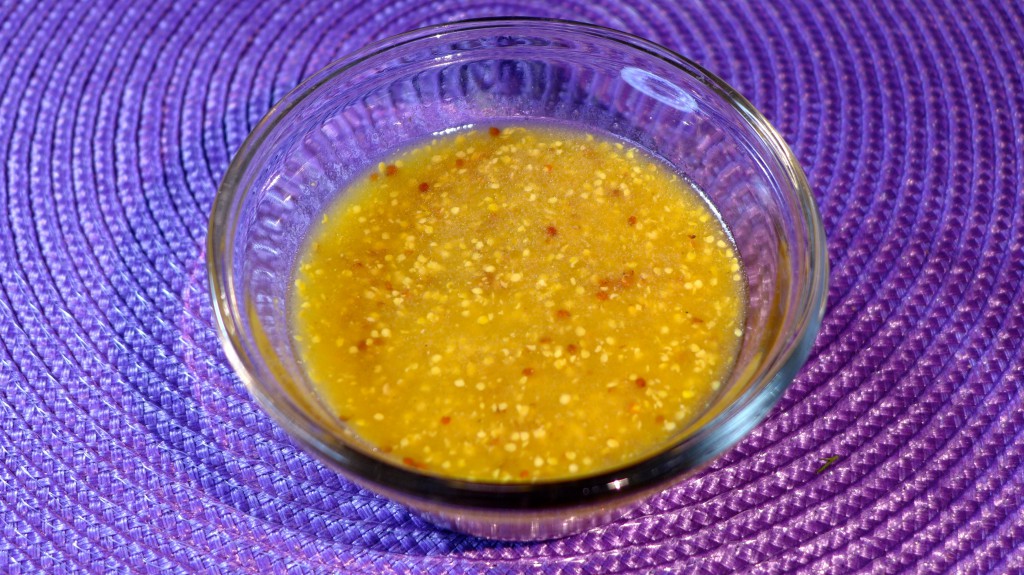 Serves 2
Ingredients
The juice of one valencia orange (about 1/3 cup)
1 tbsp whole grain dijon mustard
1 tsp apple cider vinegar
1 tsp olive oil
Instructions
Using a fork or whisk, whisk together ingredients until well combined.
Vegan Sweet and Simple http://vegansweetandsimple.com/
Beet and Collard Salad
2014-07-06 15:22:50
Serves 2
Ingredients
1 golden beet
1 purple beet
6-8 collard green leaves
2 tbsps chopped dill
2 tbsps pumpkin seeds
2 tsps hemp seeds
Orange dijon vinaigrette
Instructions
Peel and spiralize or julienne your beets.
Wash your collards well, cut the tough stems out and then stack and roll the leaves together into a cylinder.
Using a sharp knife, slice your collard leaves into fine ribbons.
To serve, divide the collard ribbons between two bowls, and top each bowl with half the beets, 1 tbsp of dill, 1 tbsp of pumpkin seeds and 1 tsp of hemp seeds.
Drizzle enough orange dijon vinaigrette over the salads to coat.
Vegan Sweet and Simple http://vegansweetandsimple.com/
Not only does this salad look stunning, it tastes absolutely delightful.
It's bold, bright flavors are surprisingly refreshing. The sweetness of the beets is balanced nicely by the mildly bitter collards. The dressing brings it all together beautifully.