It's that time of year where, for a short time, we can enjoy strawberries and rhubarb in abundance! To celebrate, I'm sharing a lovely raw crumble that really does bring out the best of these gorgeous foods.
The crunch and tartness of raw rhubarb is not something that many people like. But in this crumble it adds some lovely texture and flavor.
It takes no time to put the component parts of this dessert together, but to get the best flavors, you will want to let the strawberries and rhubarb macerate with the basil, coconut nectar and lemon juice for at least a day. When combined with a quick oat, pecan and date crumble, it's absolutely divine! It feels indulgent, but it actually is nice, light and healthful treat!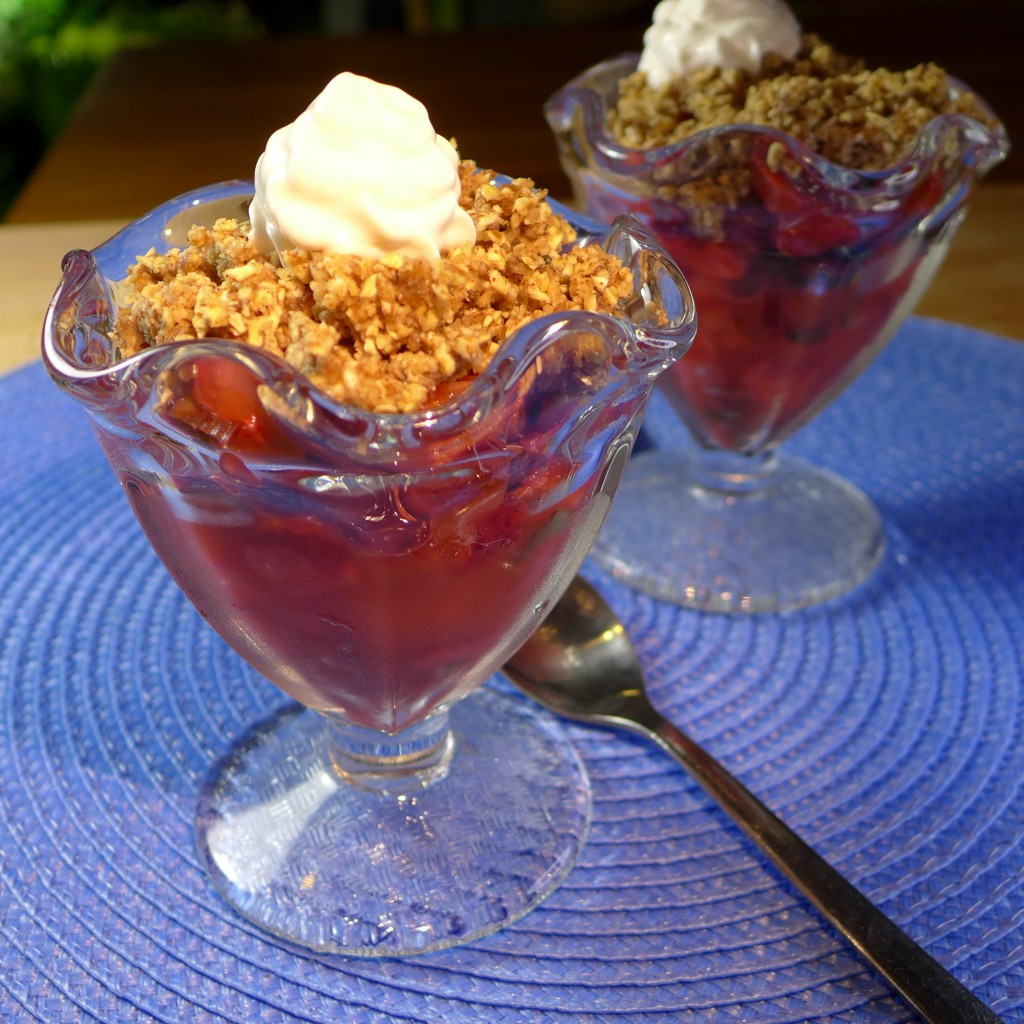 Raw Strawberry, Rhubarb and Basil Crumble
2014-06-25 16:48:35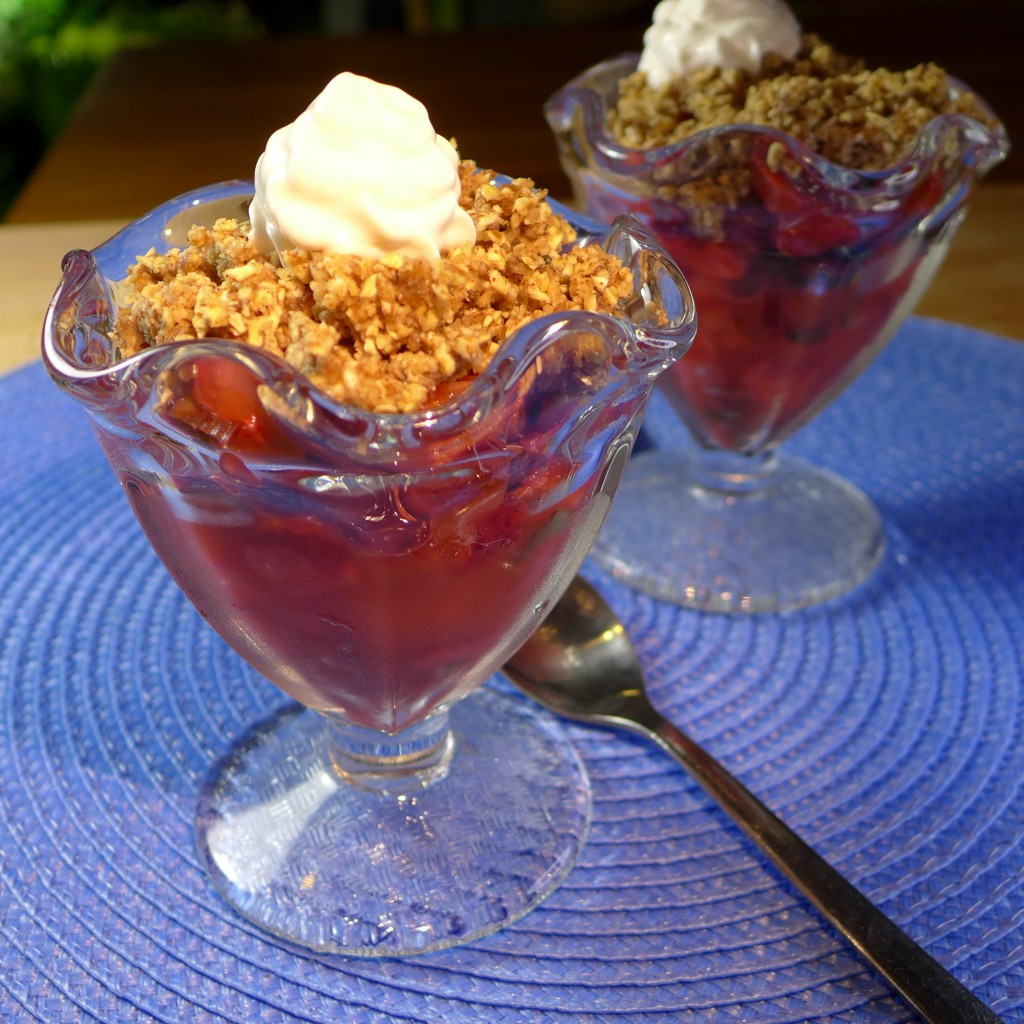 Serves 2
Filling
1/4 cup rhubarb, finely diced into no more than 1/4 inch cubes
1 cup strawberries, diced
1 tbsp chopped basil
1 tbsp lemon juice
1 tbsp coconut nectar (or coconut palm sugar)
Crumble
2 dates
1 tbsp pecan pieces
3 tbsps steel-cut oats
1/4 tsp vanilla extract
1/4 tsp cinnamon
Small pinch of salt
1/2 - 1 tbsp almond milk
Filling
Combine the diced rhubarb, strawberries, basil, lemon juice & coconut nectar in a small bowl.
Leave to sit at room temperature for an hour and then transfer to the fridge for another day to allow the flavors to combine and the rhubarb to soften ever so slightly.
Crumble
Just before serving, combine dates, pecan pieces, rolled oats, vanilla, cinnamon, and salt in a food processor and pulse a few times until you get a nice crumble. You do want texture, so be careful not to over process!
Add almond milk a little at a time, until the mixture just begins to holds together.
Putting it together
Spoon fruit mixture into two serving dishes.
Sprinkle crumble on top.
Enjoy it!
Vegan Sweet and Simple http://vegansweetandsimple.com/
If you like, you could put your finished crumble in the dehydrator at 115 degrees for an hour or so to warm it up a little. But I like it better cool.
You decide what's right for you!