I took a really great in-depth herb and spice workshop at the Natural Gourmet Institute last week. It was vegan, but not gluten-free, and so I brought crackers along to make sure I could enjoy the dips we made along with everyone else. The rest of the class had some lovely little whole wheat flat breads, which looked delicious (and were for sure better than my crackers). I knew that I had to come home and try my hand at making some gluten-free ones of my own.
These flat breads are made with teff flour, which gives them a nice nutty taste and a texture that is very similar to whole wheat. They are best right out of the oven, when they are nice, soft and fresh. They will last up to a week, but you'll want to reheat them before you eat them. The best thing about them is that they are so quick and easy to make!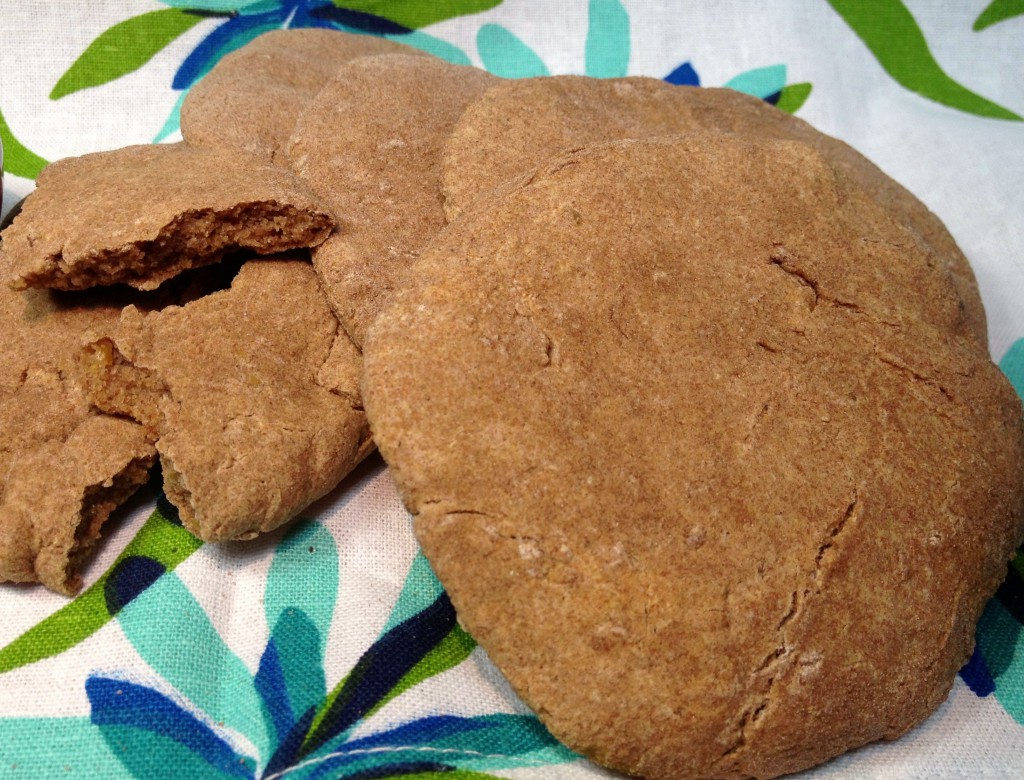 Teff Flat Bread
2014-05-10 11:51:54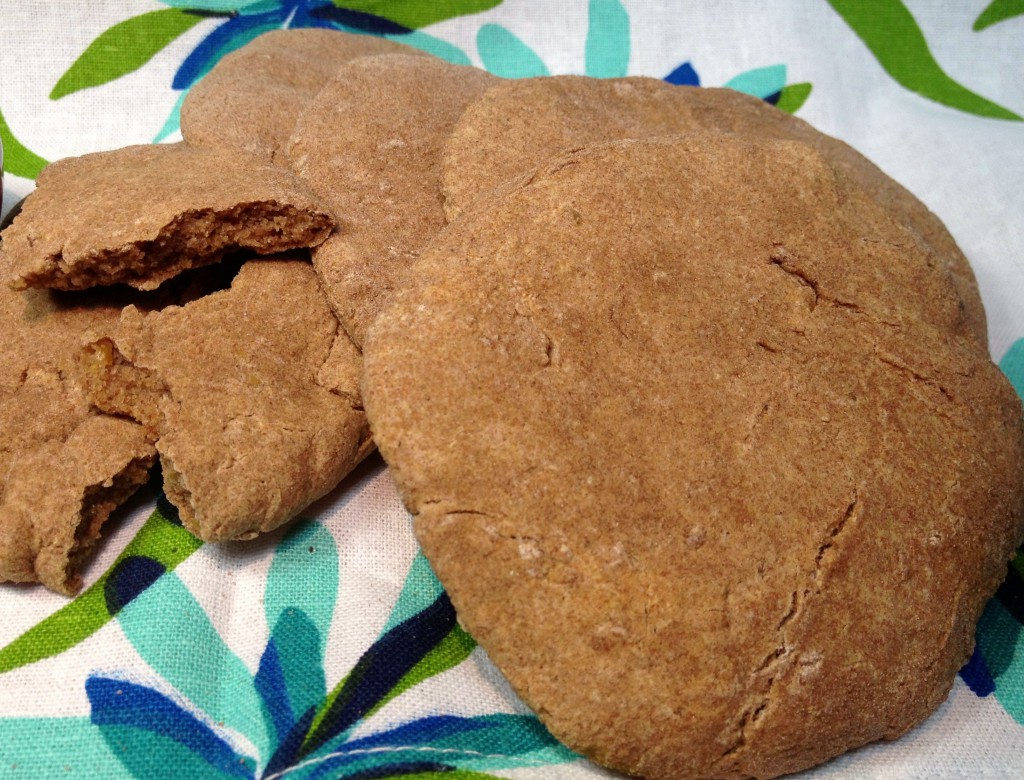 Ingredients
1 tbsp dry active yeast
3/4 cup warm water
1 1/2 tsps coconut palm sugar
1 tbsp flax seeds
1/4 cup room temperature water
3/4 cup teff flour
1/2 cup garbanzo flour
1/4 cup arrowroot starch
1/2 cup tapioca powder
1 tsp salt
1 tbsp olive oil
Instructions
Preheat oven to 350 degrees Fahrenheit, 180 degrees Celsius
Line a baking sheet with parchment paper
Add 1 tbsp of yeast to 3/4 cup of warm water along with coconut palm sugar and give it a bit of a stir. Set aside.
Using a hand blender (preferred) or blender (a bit harder, you'll need to ), blend flax seeds and 1/4 cup of room temperature water until they form a thick egg-like substance.
In a mixing bowl, add flours and salt and whisk to combine.
Once the yeast has activated and you have a nice fluffy coating, add yeast mixture, flax seed mixture and olive oil to the flours.
Using a spatula, stire to combine.
Turn out the dough onto a well-floured board and knead into a ball.
Cut the dough into 8 even pieces and shape each into a flat circle, about a 1/4 inch thick.
Place the flat breads on your baking sheet and bake for 15 minutes.
Eat right out of the oven!
Vegan Sweet and Simple http://vegansweetandsimple.com/
They are lovely for dipping in hummus! Or you can carefully cut them in half and use them for sandwiches!