I'm on a very delayed train to DC, going nowhere somewhere outside of Baltimore. But there's wifi, so what better time to write a blog post?
I've been obsessed over the last couple of months with cara cara navel oranges. They have a lovely pink, juicy flesh and are sweet, sweet, sweet. So of course I've been putting them in everything, especially my green smoothies. But one particularly citrusy-inspired Saturday, I decided to make these delicious protein bars. Now, there are a few flavor combinations that are made in heaven. Oranges and cranberries are one. Pistachios and oranges are another. Oranges, and cranberries and pistachios? Oh my! You'll be tempted to eat all of these easy, delicious treats in one sitting! But, because they are so satisfying, you'll be able to stop at just one (at a time).
To make these bars you'll need make pistachio butter, but luckily it's incredibly easy to do. Just put a cup of pistachios in your food processor and process for about 15 minutes until they release their oils and the butter become nice and smooth. You'll need to scrape down the sides a couple of times. I've never seen raw pistachios, so I used roasted ones. And pistachio butter is spectacular. You'll want to put this stuff on everything!
Now for the recipe…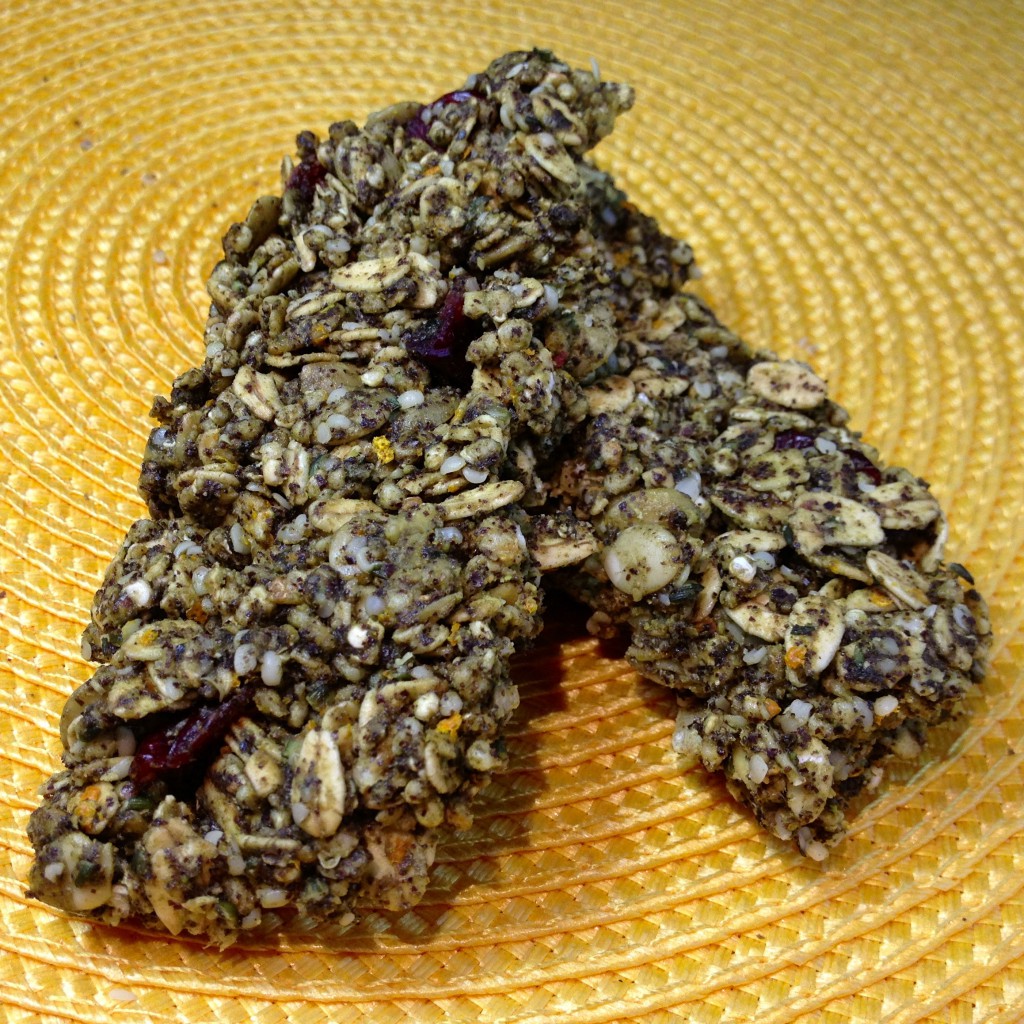 Orange Cranberry Pistachio Butter Protein Bars
2014-05-01 21:07:43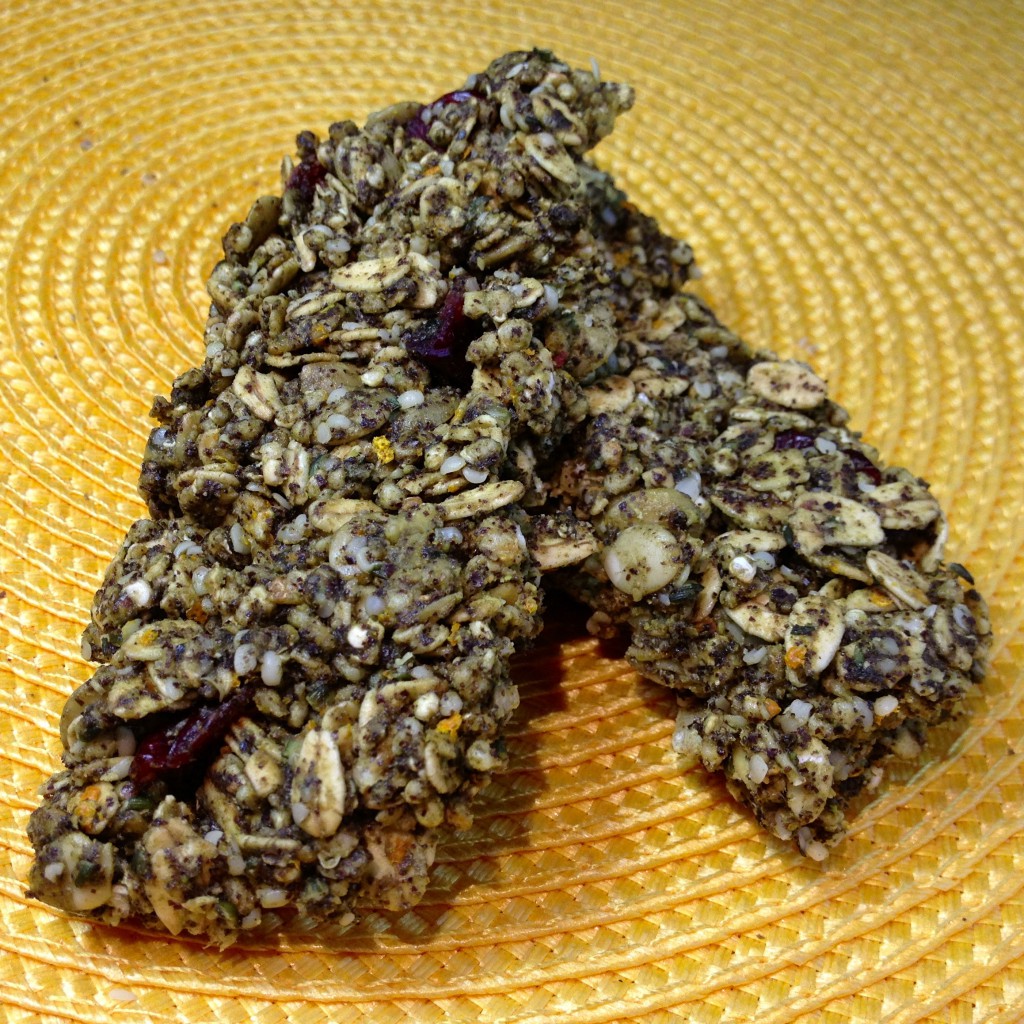 Ingredients
1 cup steel-cut oats
1 cup puffed quinoa
1/4 cup pumpkin seeds
1/4 cup hemp seeds
1/4 cup dried cranberries
1/4 cup orange juice
1/4 cup maple syrup
3 tbsps pistachio butter
1/8 tsp salt
6 tbsps hemp protein powder
Zest of 1 orange
Instructions
In a large mixing bowl, mix all ingredients together.
Pour out mixture onto a teflon dehydrator sheet.
Press mixture into a 1/2-inch thick rectangle.
Score the rectangle with a knife to mark 12 bars.
Dehydrate on 115 degrees for 2 hours.
Notes
Instead of puffed quinoa, you could use sprouted buckwheat groats or just more oats!
Vegan Sweet and Simple http://vegansweetandsimple.com/
If you don't have a dehydrator, you could always bake them in the oven. Try doing so for 30 minutes at 300 degrees fahrenheit, or you could dehydrate them in the oven by keeping setting the oven at its lowest setting and keeping the door slightly ajar, until they are firm.
I hope you enjoy them!