Sometimes I want a creamy dressing, but not all the calories that go along with them. When I was making a quinoa salad for dinner last week, I whipped up this creamy, briny & totally tasty dressing in the blender. The best thing about it? It's incredibly light, but it tastes like it's not.
I've been using a lot of parsley lately for no other reason than I have a ton of it growing in my kitchen. But it's the kind of staple herb that goes well with just about anything! This dressing would be good on any number of salads, or as a condiment for sandwiches or even as a dip.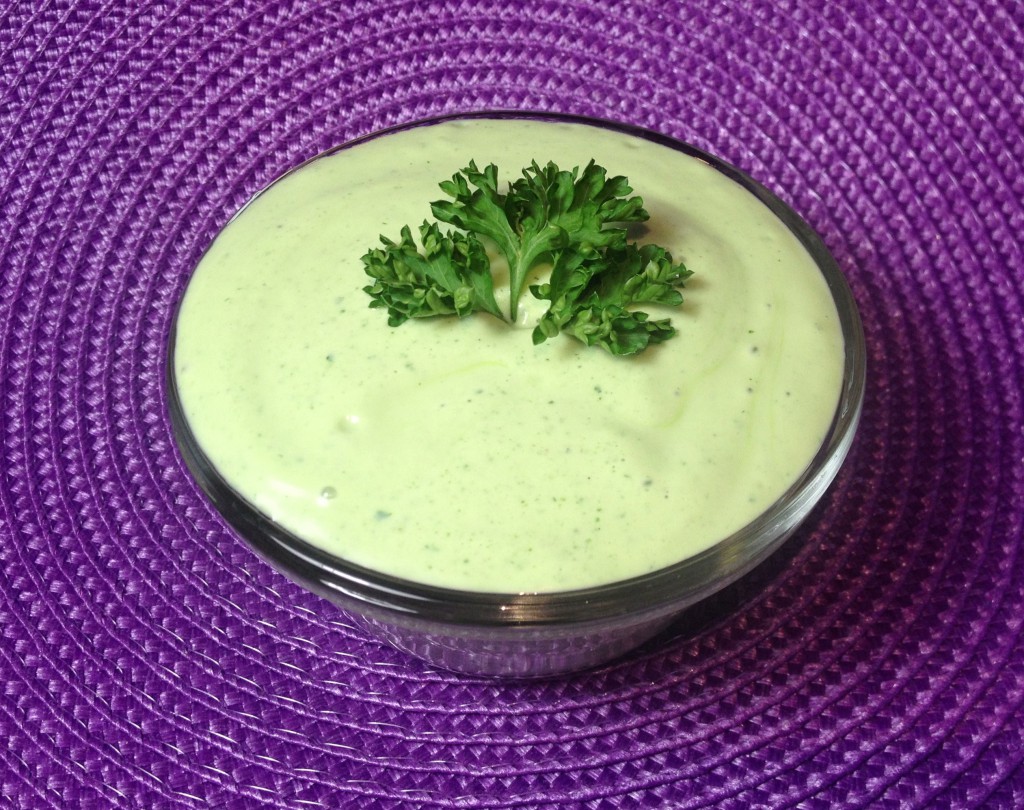 Creamy Parsley Dressing
2014-04-20 21:16:50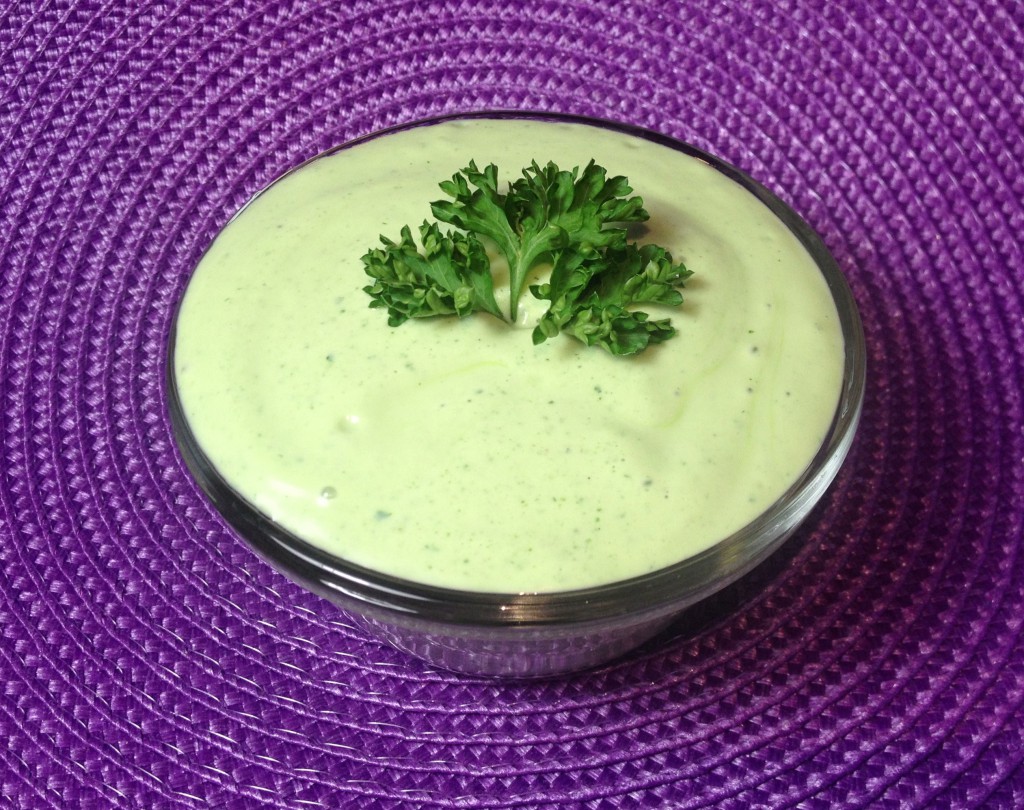 Serves 6
Ingredients
6 oz silken tofu (the kind in the aseptic package)
1/4 cup parsley
2 tbsps lemon juice
1 tbsp brine (from capers)
1 tsp capers
1 tsp olive oil
1 clove garlic
Salt & pepper to taste
Instructions
Place all ingredients in a blender and blend until smooth.
Vegan Sweet and Simple http://vegansweetandsimple.com/
The salad itself is worth raving home about, with fluffy quinoa, capers, fresh tomatoes, crispy romaine and
Beyond Meat Chicken-Free Grilled Strips
, it's full of delicious and good for you ingredients. The dressing just brings it all together perfectly!
Creamy Parsley Quinoa Salad
2014-04-20 21:26:54
Ingredients
1 small head of romaine lettuce
1/2 cup dry quinoa
2 campari tomatoes
2 tsps capers
2 tbsps pistachios
10 pieces of Beyond Meat Grilled Chicken-Free Strips
1/4 cup of creamy parsley dressing
Instructions
In a rice cooker or saucepan, add 1/2 cup of dry quinoa (rinsed well) and 1 cup of water). Cover and bring to a boil, then if using a saucepan, turn down to a simmer. The quinoa is cooked when you can see its little tail. It should only take about 15 minutes.
While quinoa is cooking, chop lettuce, and tomatoes and place in a bowl.
Add capers & pistachios to the bowl.
Chop Chicken-free Strips into bite-sized pieces and dry fry them in a frying pan for just a minute or so on each side, to heat them and soften.
Add them to the bowl, along with the cooked quinoa and creamy parsley dressing and mix to combine.
Notes
This recipe produces two filling servings which come to about 300 calories/serving.
Vegan Sweet and Simple http://vegansweetandsimple.com/
This is exactly the kind of meal I like to make on a weeknight: quick, easy, and absolutely yum. I hope you like it!