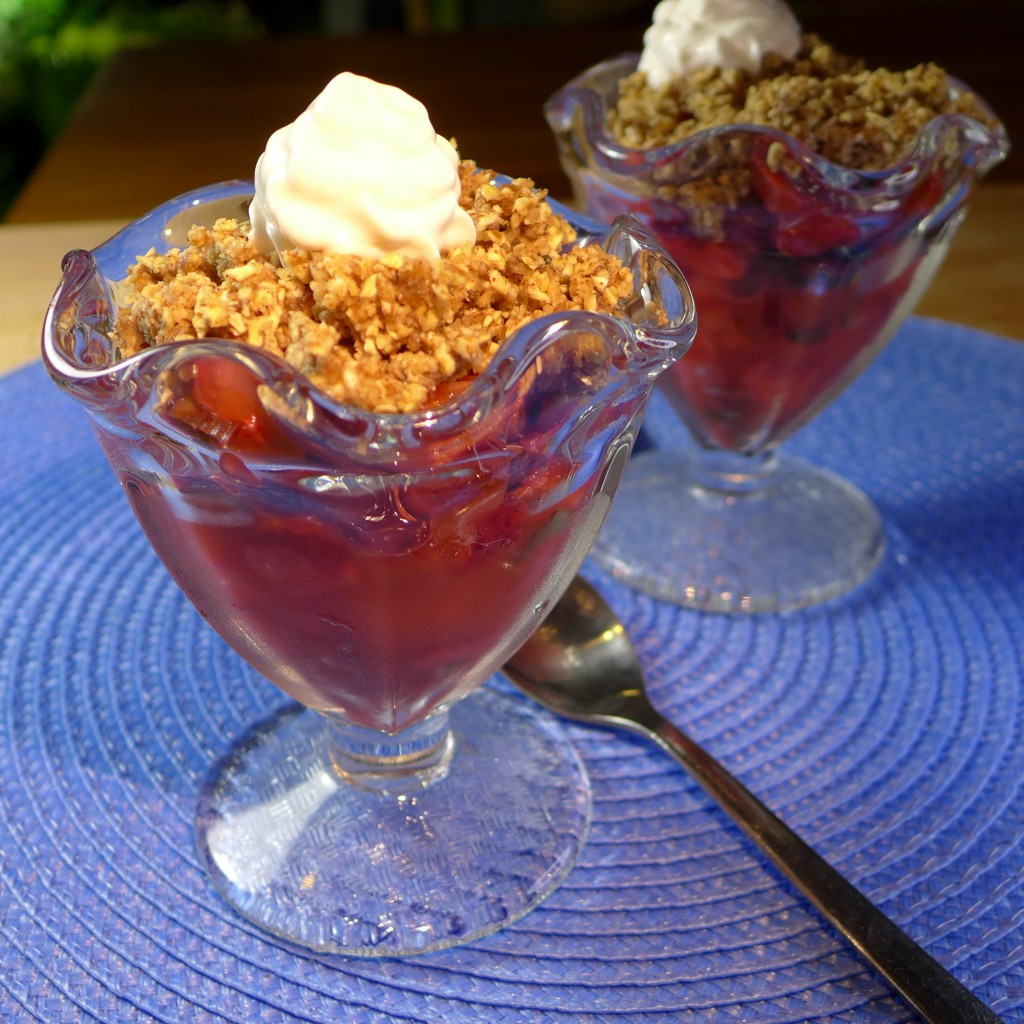 It's that time of year where, for a short time, we can enjoy strawberries and rhubarb in abundance! To celebrate, I'm sharing a lovely raw crumble that really does bring out the best of these gorgeous foods.
The crunch and tartness of raw rhubarb is not something that many people like. But in this crumble it adds some lovely texture and flavor.
Continue reading...
Wow, I have neglected this blog over the past few days. It's been a crazy, hectic and exhausting week and just finding five minutes here and there to write, when I'm not already too tired to think, has been a challenge. I need to get much, much better at carving out me time and making sure that I'm paying just as much attention to my partner and myself as I am to my work. Of course, it's easier said than done.
Continue reading...