Mmmmm…. What could be better on a cold autumn morning than hot vegan and gluten-free gingerbread pancakes? Not much! Especially when they are topped with some vegan butter, maple syrup and fruit.
I paired the pancakes with slices of persimmon and the combination of flavors was just amazing! It was like all of the good things about fall on a plate. Yum, yum! I bet some banana would also be amazing.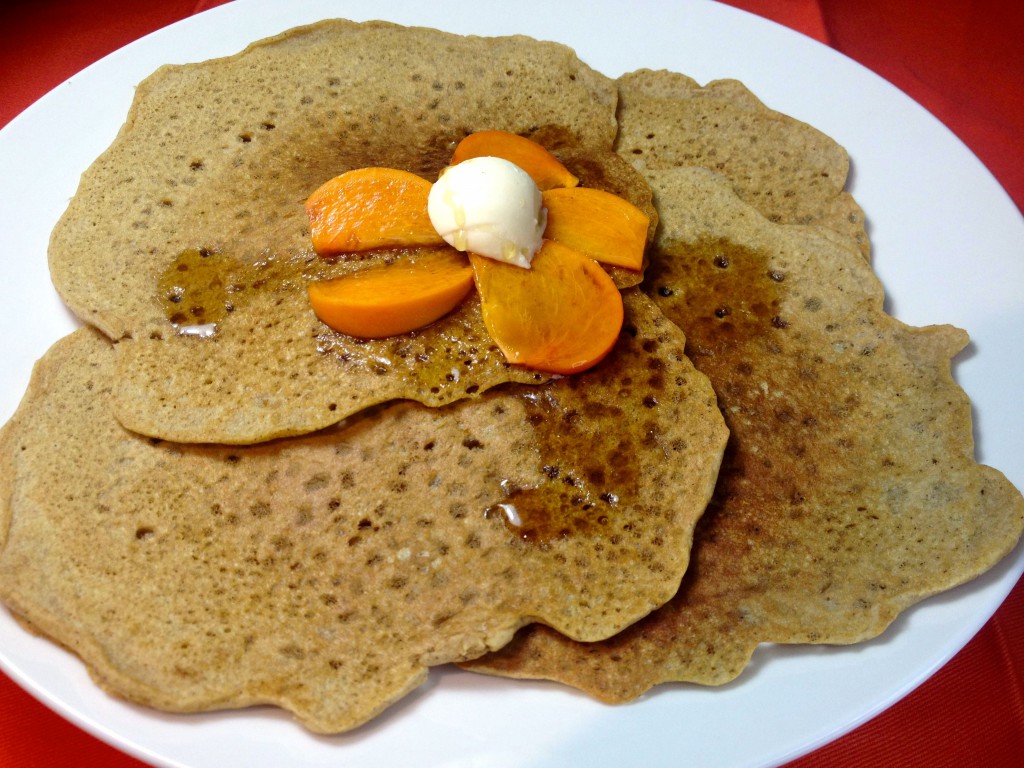 Gingerbread Pancakes
2013-11-26 10:08:45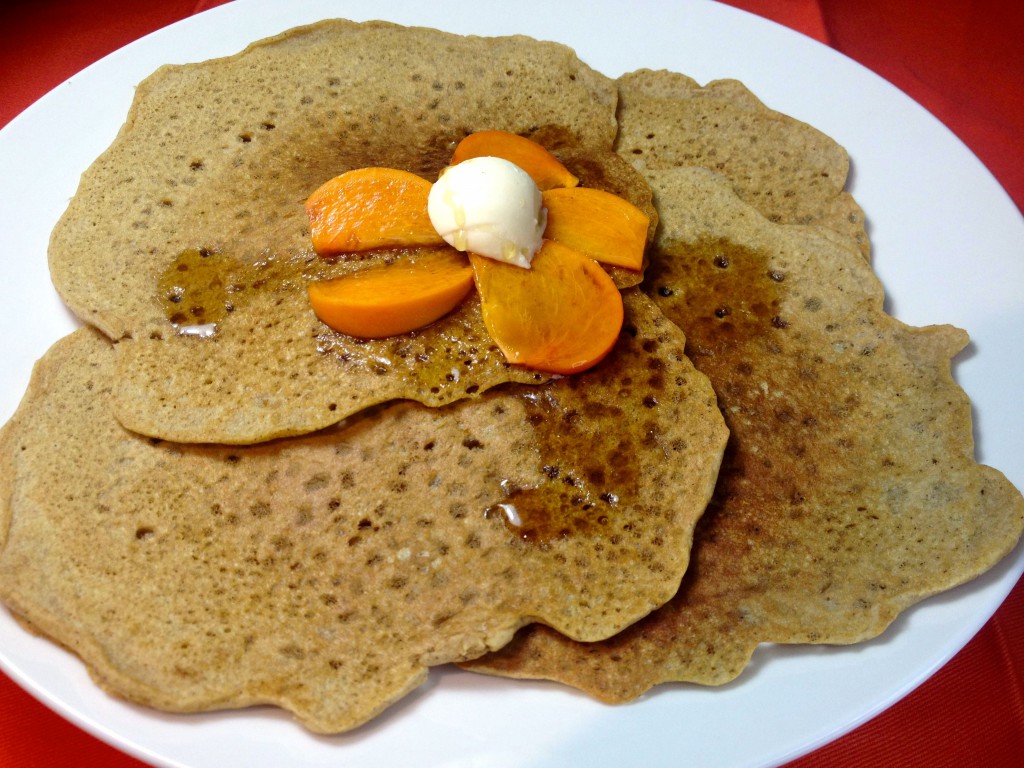 Ingredients
1 cup all-purpose gluten-free flour
1 tsp baking powder
1 tsp baking soda
1 tsp powdered ginger
½ tsp nutmeg
¼ tsp allspice
2 tsps coconut palm sugar
1/8 tsp salt
1 – 1¼ cups almond milk or other vegan milk
1 tbsp lemon juice
½ tsp vanilla extract
Instructions
Add dry ingredients to a mixing bowl or large measuring cup and stir to combine.
Add wet ingredients and whisk until there are no lumps.
Heat a pan on high, then when hot reduce to low and add some vegan butter or a touch of neutral-tasting oil to the pan.
Pour a quarter cup of the batter in the middle of the pan.
Allow pancake to cook until the middle is nice and bubbly and the edges are firm and start to lift off the pan.
Flip, cook for another minute or two until brown on the other side and remove from pan.
Repeat until all of the batter has been used.
Vegan Sweet and Simple http://vegansweetandsimple.com/