I've just spent the last week with my mum in Thailand and we were reminiscing over the meals we ate when I was growing up. With six kids finding food that we all would eat was a challenge. One of my earliest memories is sitting at the dinner table one evening with my dad while he watched me eat my peas (which I professed then that I hated, but I never had a problem eating them again ever after)! Can you imagine dealing with that six times over? While we ate a pretty big variety of foods (few of them vegan), meat was always the centerpiece, spices were rarely used, and we rarely ate rice.
We both eat very, very differently now, but there are some meals that I keep coming back to. This pasta is one of them. I've veganized it and made it slightly more grown-up, but it's still basically the same "meaty" pasta that often graced our dinner plates.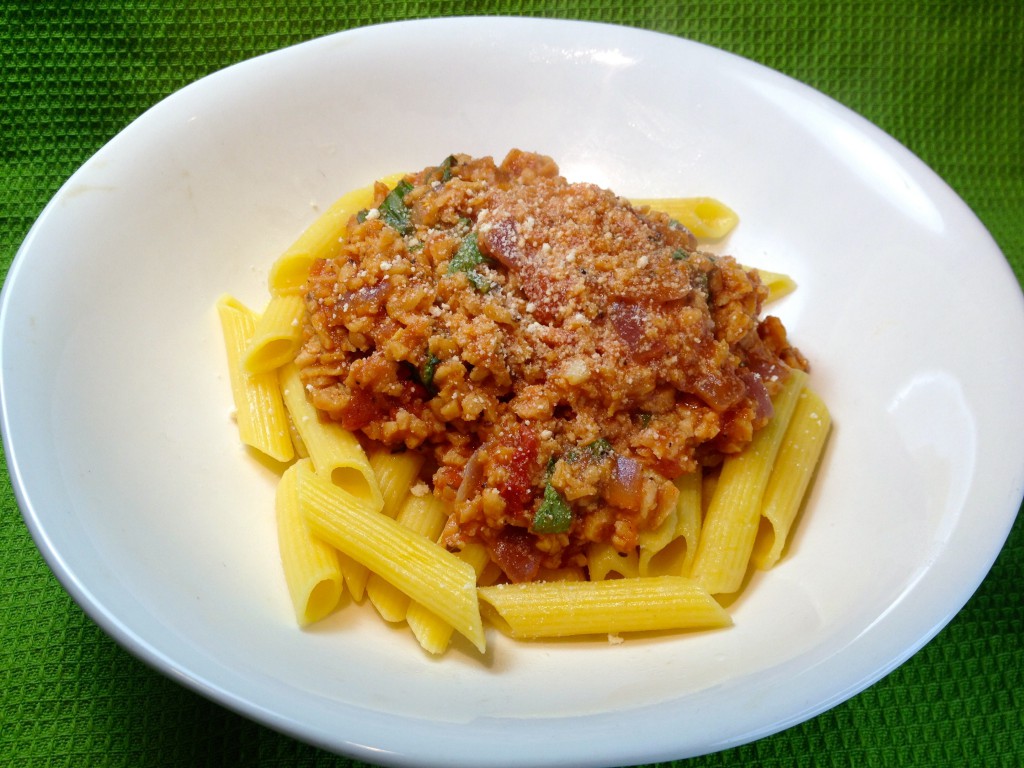 Comfort Food Pasta
2013-11-23 18:11:15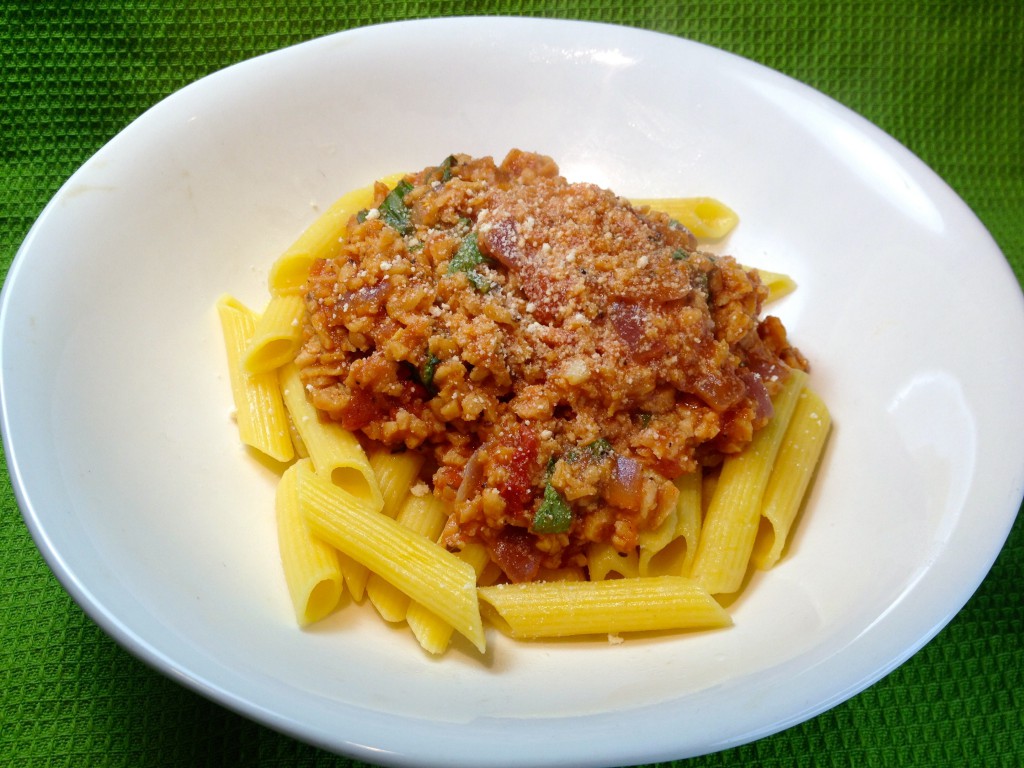 Serves 2
Ingredients
2/3 cup textured soy or vegetable protein
1 tsp vegetable bouillon paste or 1 cube
Boiling water
1 small onion, diced
2 cloves garlic, chopped
1 cup marinara or other tomato pasta sauce
2 tbsps fresh basil, chopped
1/2 tbsp Extra virgin olive oil
4 ounces gluten-free pasta of your choice
Instructions
Place 2/3 cup textured soy or vegetable protein and bouillon in a small bowl and add boiling water until just covered. Stir.
Heat extra virgin olive oil in a pan on medium heat.
Add diced onion and sauté until soft.
Add garlic and sauté until fragrant.
Drain TSP and press to release as much liquid as possible.
Add to the pan and sauté until it just begins to brown.
Add marinara sauce and stir to combine.
Once hot, turn off heat and stir in basil.
Serve over pasta of your choice.
Vegan Sweet and Simple http://vegansweetandsimple.com/
I top mine with some vegan parmesan cheese. It's filling, warm and yummy. The very definition of comfort food.