A very quick post today from the airport as I head back to Bangkok.
There have been a million pumpkin hummus recipes floating around the internets in celebration of all things pumpkin and fall lately. Here's my version. This one is nice and light, with no added oil. And it makes a ton (4 cups worth!). If you've got some pumpkin purée left over or even if you don't, it's worth a try!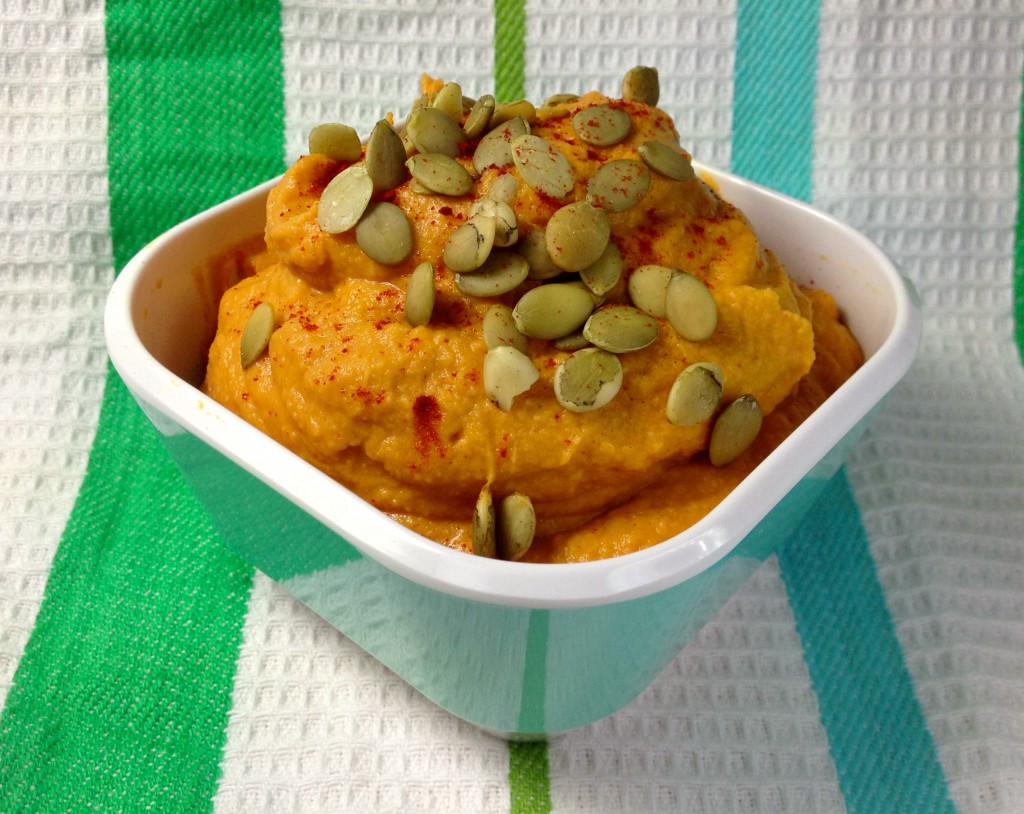 Pumpkin Hummus
2013-11-16 09:12:29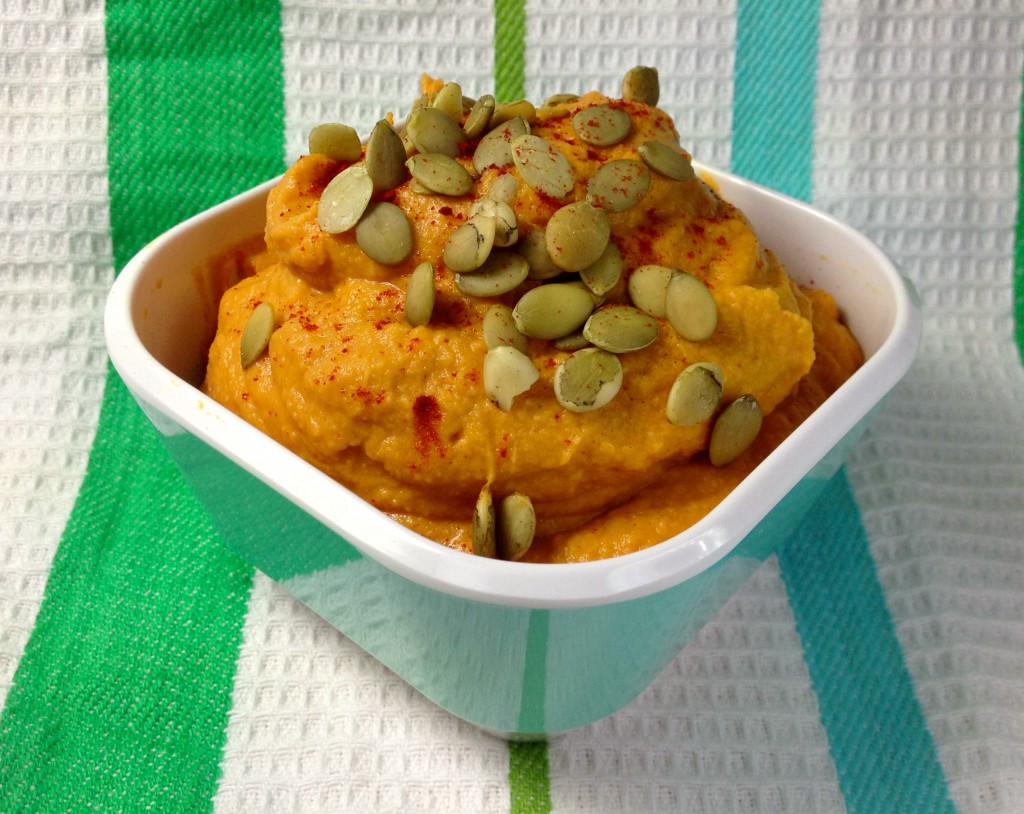 Serves 64
Ingredients
2 15oz cans of chickpeas, one drained, one with liquid OR 3 cups of cooked chickpeas and ¾ cup of reserved liquid from the water the chickpeas were cooked in.
1 cup pumpkin purée
¼ cup sesame seeds
¼ cup lemon juice
2 cloves garlic
1 tsp cumin
2 tsps smoked paprika
1 tsp salt
Pumpkin Seeds (optional to top)
Instructions
Add all ingredients to a blender or food processor and blend on high or process until smooth.
Transfer to a bowl and sprinkle some pumpkin seeds and paprika on top!
Notes
Serving size is 1 tbsp
Vegan Sweet and Simple http://vegansweetandsimple.com/