I'm a huge fan of kelp noodles. I love their crunchy texture and of course the fact that they are raw, contain a good serving of essential iodine and have almost no calories to speak of. In addition to the kelp noodles, this recipe combines some of my favorite things: kale, avocado, chickpeas and sriracha! rxprednisone.com It's light, filling, easy to make and perfect for lunch or dinner!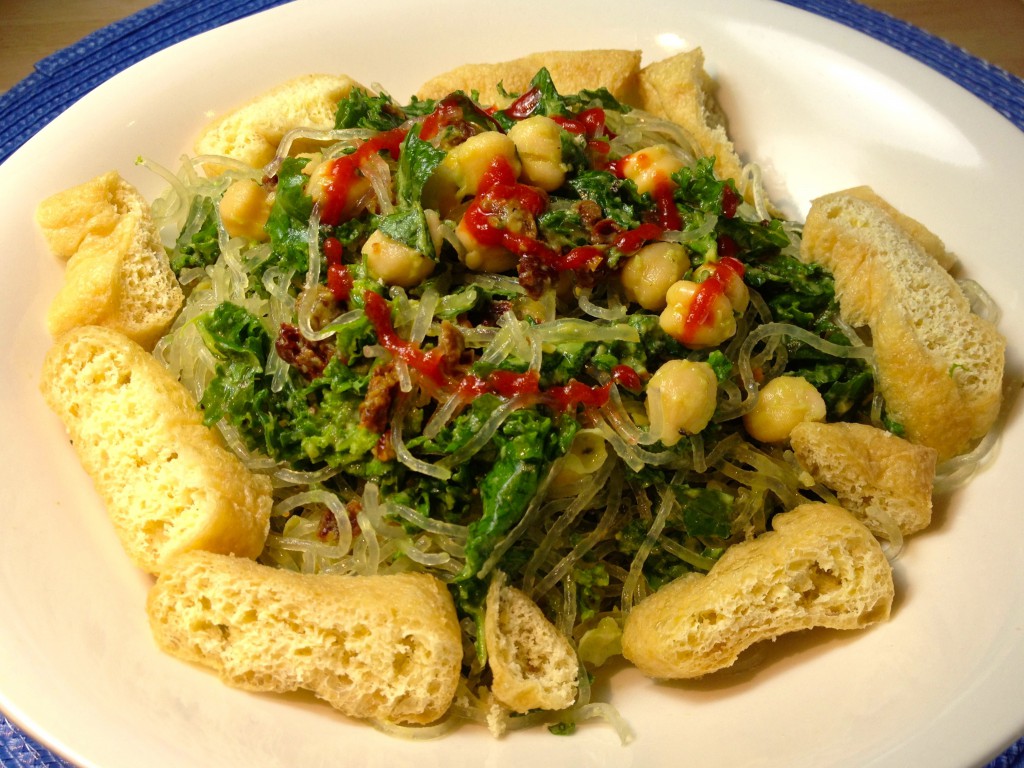 Spicy Kale and Avocado Kelp Noodle Salad
2013-11-11 05:56:19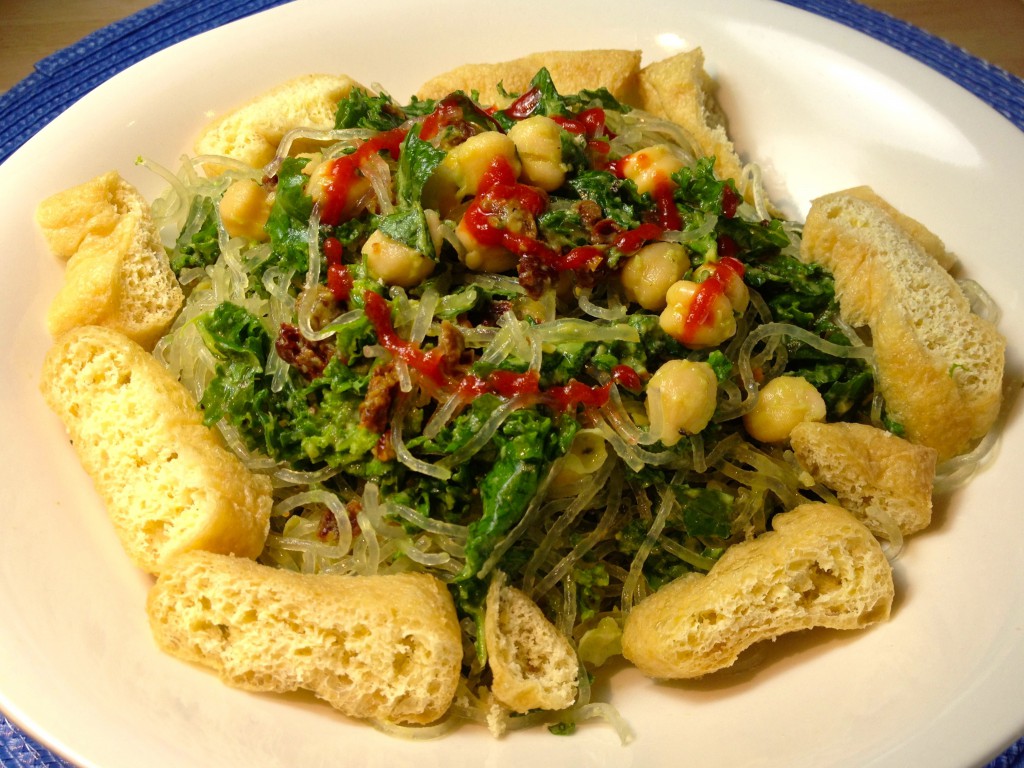 Serves 2
Ingredients
1 package of kelp noodles
3 cups chopped kale
½ avocado
1 tbsp lemon juice
½ cup chickpeas, cooked or canned
2 tbsps sundried tomatoes (not in oil)
Salt and pepper to taste
Sriracha to taste
Instructions
Boil enough water to cover the kelp noodles (about a quart).
Drain and thoroughly rinse kelp noodles in cold water for 1-2 minutes.
Put kelp noodles in a bowl and cover with boiling water for about ten minutes.
While the kelp noodles are soaking, rinse, destem and chop kale into bitesized pieces.
Chop sundried tomatoes into small pieces.
Drain kelp noodles, taste them to make sure any bitterness has gone, and if so and place them in a large salad bowl. If they still taste bitter, rinse them under cold water for a couple more minutes.
Add avocado, kale and lemon juice to the salad bowl.
Massage the avocado and lemon juice into the kelp noodles and kale using your pristinely clean hands. The kale should soften during the process.
Add chickpeas, sundried tomatoes and salt and pepper and stir to combine.
Dish into two bowls and top with sriracha.
Vegan Sweet and Simple http://vegansweetandsimple.com/
I served my kelp noodle salad with some puff tofu, but that's totally unnecessary.
Hope you enjoy it!
I'm also posting this to Ricki Heller's Wellness Weekend link up event.