This is a bit of a non-recipe, but these bbq chicken-free sweet potato tacos were so good I just had to share it. This recipe came together at the end of a very long day, when I needed a satisfying meal on the table as quickly as possible. They took maybe 15 minutes to pull together from start to finish and the combination of flavors was to die for!
If you're looking for a recipe that is quick, easy and will definitely impress, this, my friends, is it.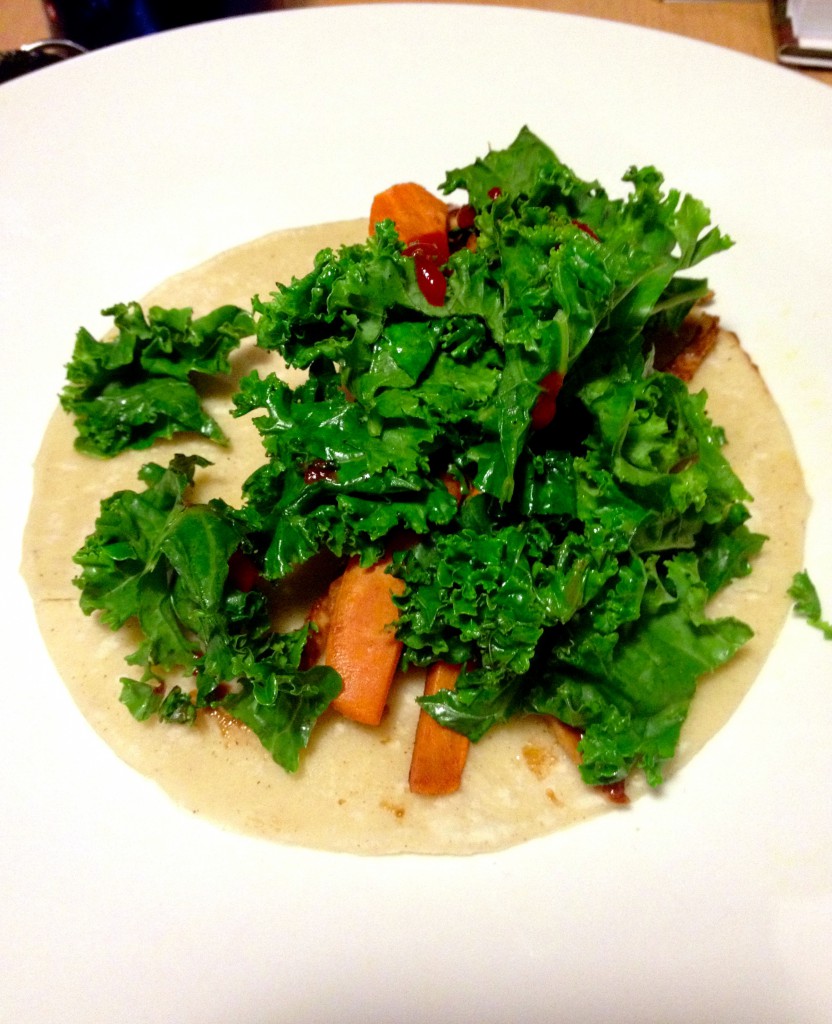 BBQ Chicken-Free Sweet Potato Tacos
2013-11-03 03:40:45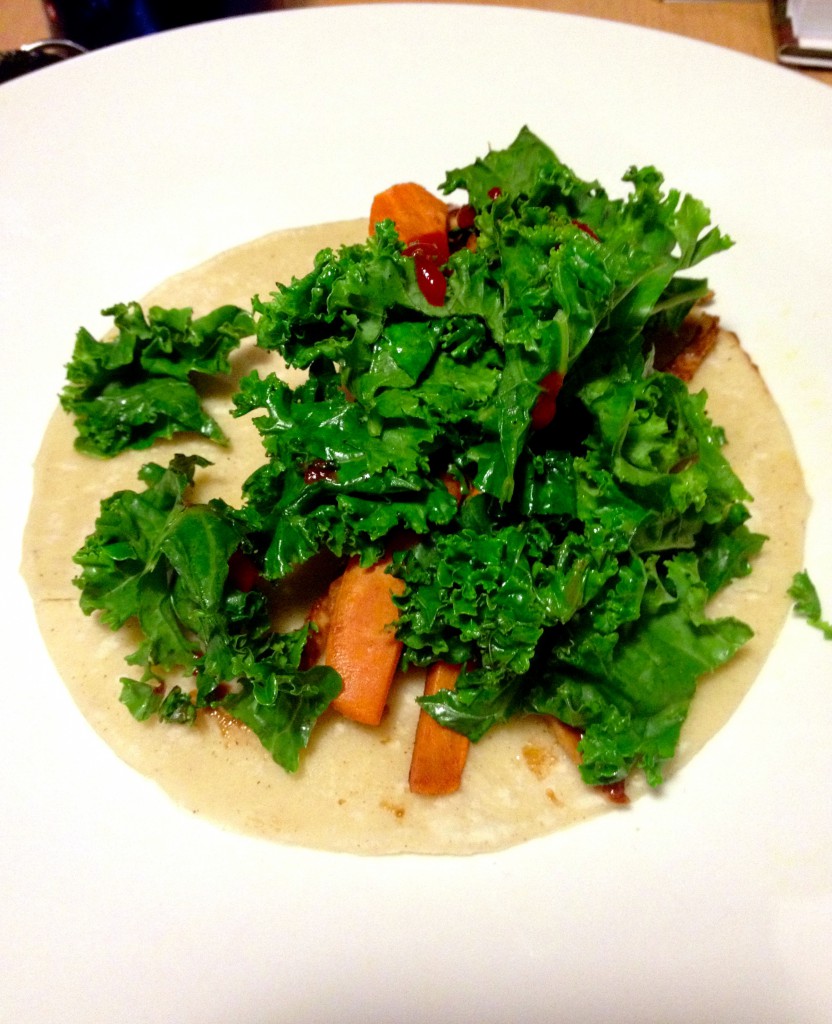 Serves 2
Ingredients
4 soft corn tortillas
1 medium sweet potato
1 tsp red palm or coconut oil
6 pieces of beyond meat grilled chicken free strips
2 tbsps bbq sauce
2 cups chopped kale
½ avocado
Sriracha
Instructions
Peel and slice sweet potato into 1/4-inch strips.
Heat a pan on medium heat with 1 tsp of oil.
When hot, add sweet potatoes and sauté until lightly browned and soft.
Meanwhile, shred beyond meat chicken free strips with a fork.
Heat the strips in a small pan, for 2-3 minutes.
Add bbq sauce, stir, and turn off heat.
When sweet potatoes are done, remove them from the pan and add the kale to the pan. Sauté kale until it just begins to wilt and remove from heat.
Heat tortillas in microwave for 30 seconds or in a pan over medium-low heat for 1-2 minutes, until soft.
Slice ½ an avocado.
To compile, put ¼ of bbq chicken-free strips, ¼ of sweet potato, slice of avocado, and ¼ of kale on each tortilla.
Top with sriracha, fold and enjoy!
Vegan Sweet and Simple http://vegansweetandsimple.com/