When I was in Thailand I had a fruit smoothie, or two, every day. There is nothing that comes close to the sweet and tasty goodness of Thai tropical fruit. Everything, from pineapple to mangoes to watermelon, just tastes sweeter, fresher and better than most fruit in the United States.
This combination of mango and coconut is one of my favorites. It takes the water and flesh of Thai young coconut (available on every street corner in Bangkok and at Whole Foods and other grocery stores in the US) and combines it with sweet, juicy mangoes. The result is a tropical paradise in a creamy, thick smoothie!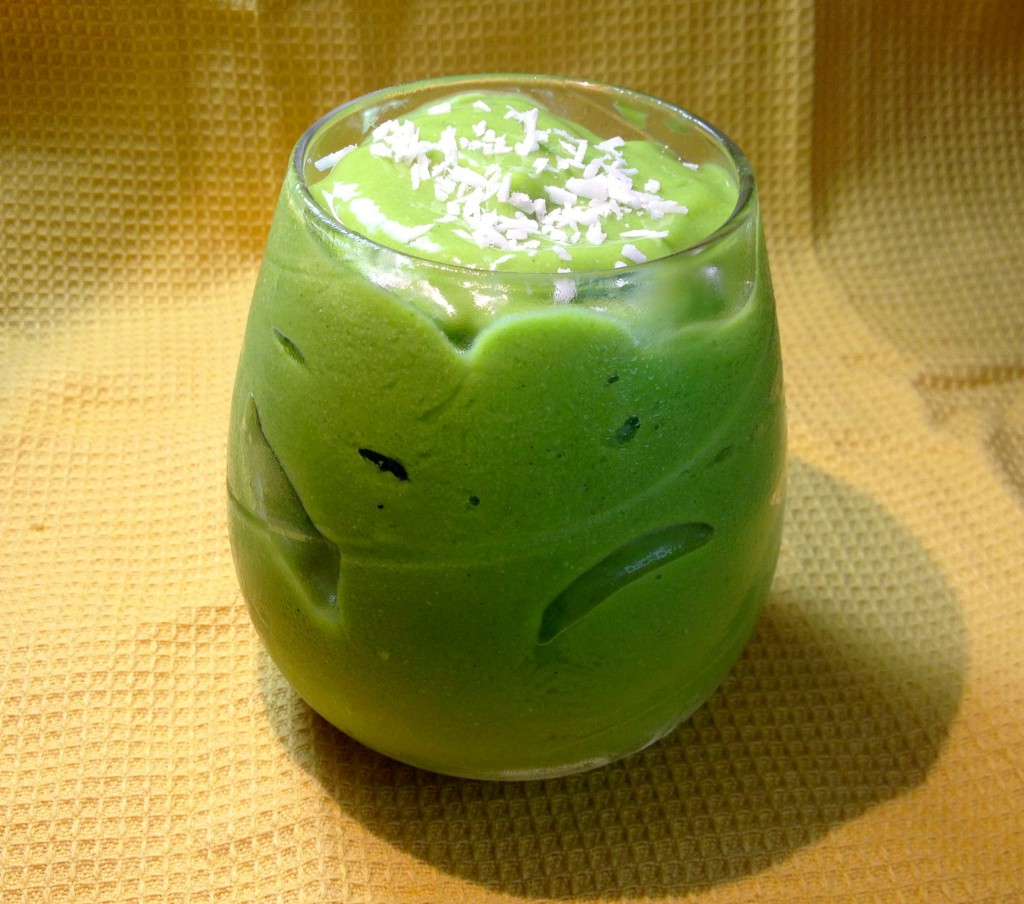 Coconut Mango Green Smoothie
2013-09-29 01:31:49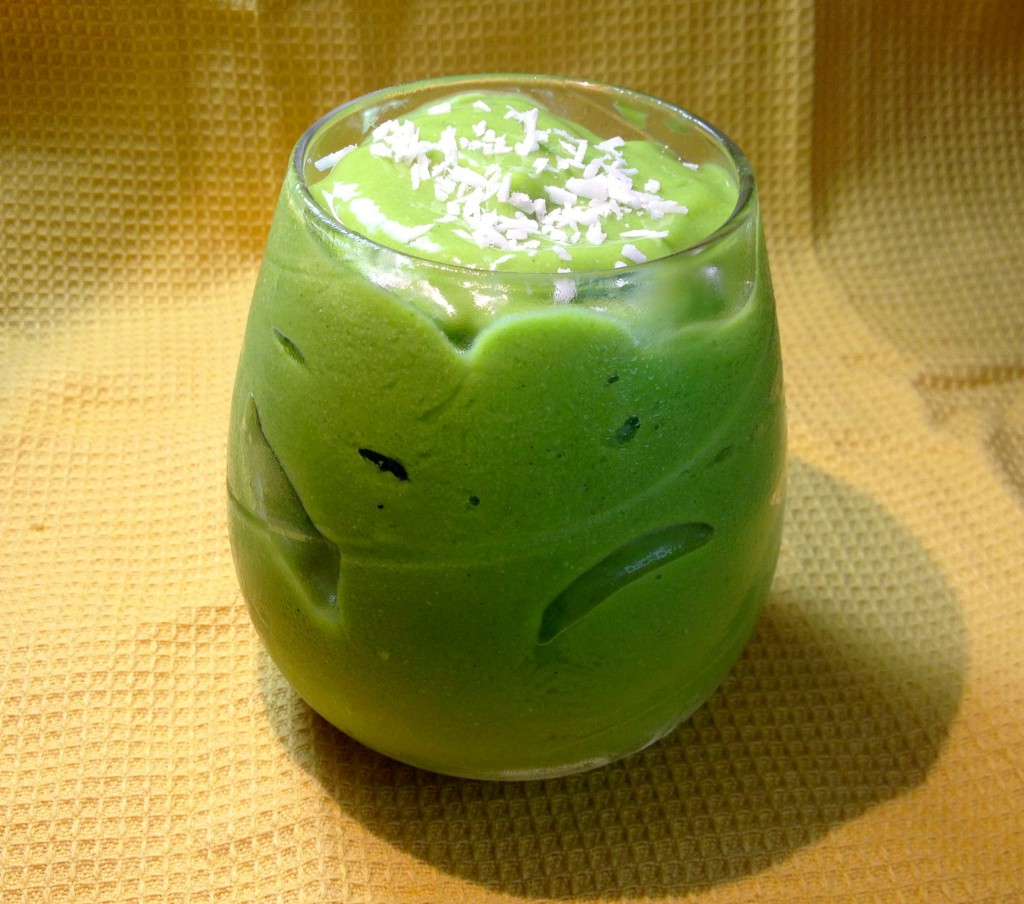 Serves 2
Ingredients
2 cups frozen mango chunks
2 cups baby spinach
1 cup coconut water
Flesh of ½ young Thai coconut
1 tbsp hemp seeds
1 cup ice
Water (if necessary)
Instructions
Place all ingredients in a blender and blend on high until smooth.
Vegan Sweet and Simple http://vegansweetandsimple.com/