Growing up in Australia, peanut butter and jelly was something I always heard about, but never actually tried. Our school lunch sandwich staple was vegemite and to this day that's what I reach for to put on my toast. In fact, I still have never had a peanut butter and jelly sandwich. For some reason, it just seems wrong to me. But a peanut butter and jelly smoothie is something different altogether.
In this smoothie I've used powdered peanut butter to reduce the overall calorie count to 179 cals/serving, while still packing a peanut buttery punch. And adding the spinach makes this a great way to make sure I get my morning greens.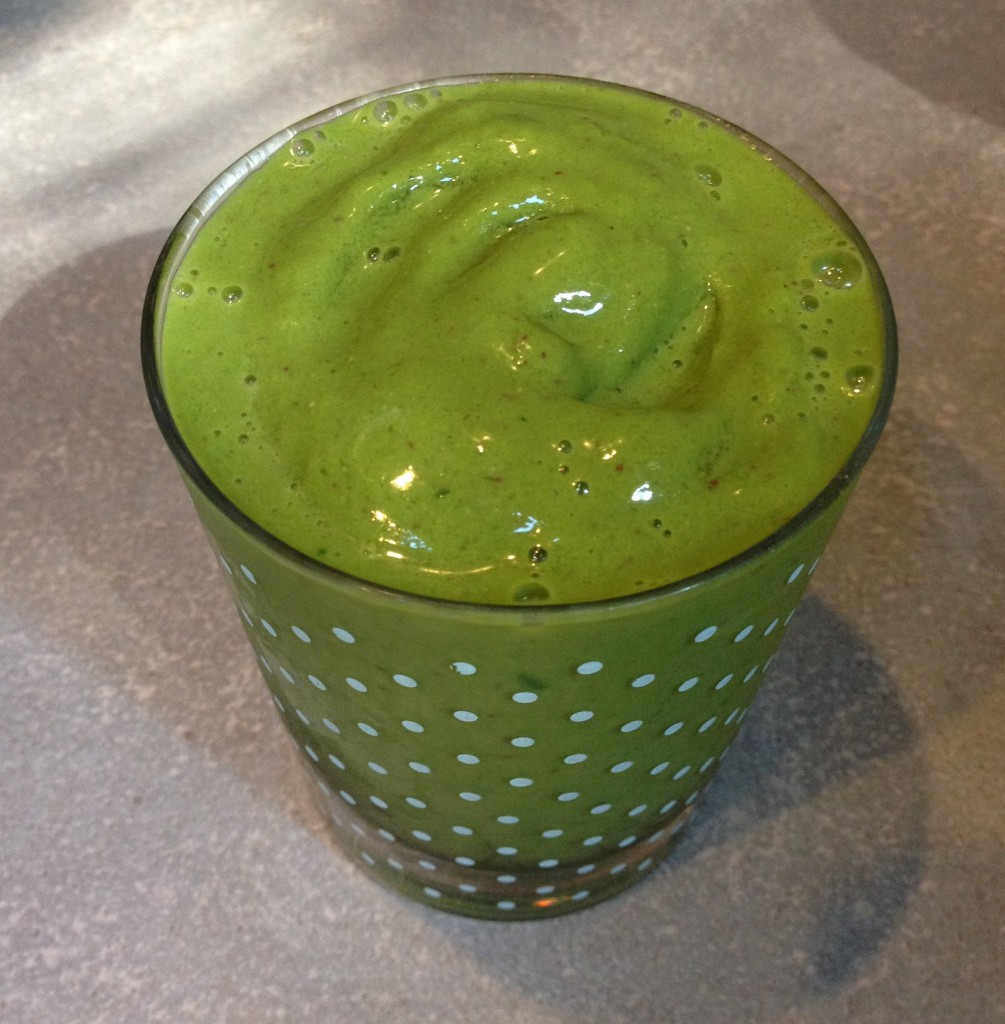 Peanut Butter and Jelly Smoothie
2013-08-11 00:15:11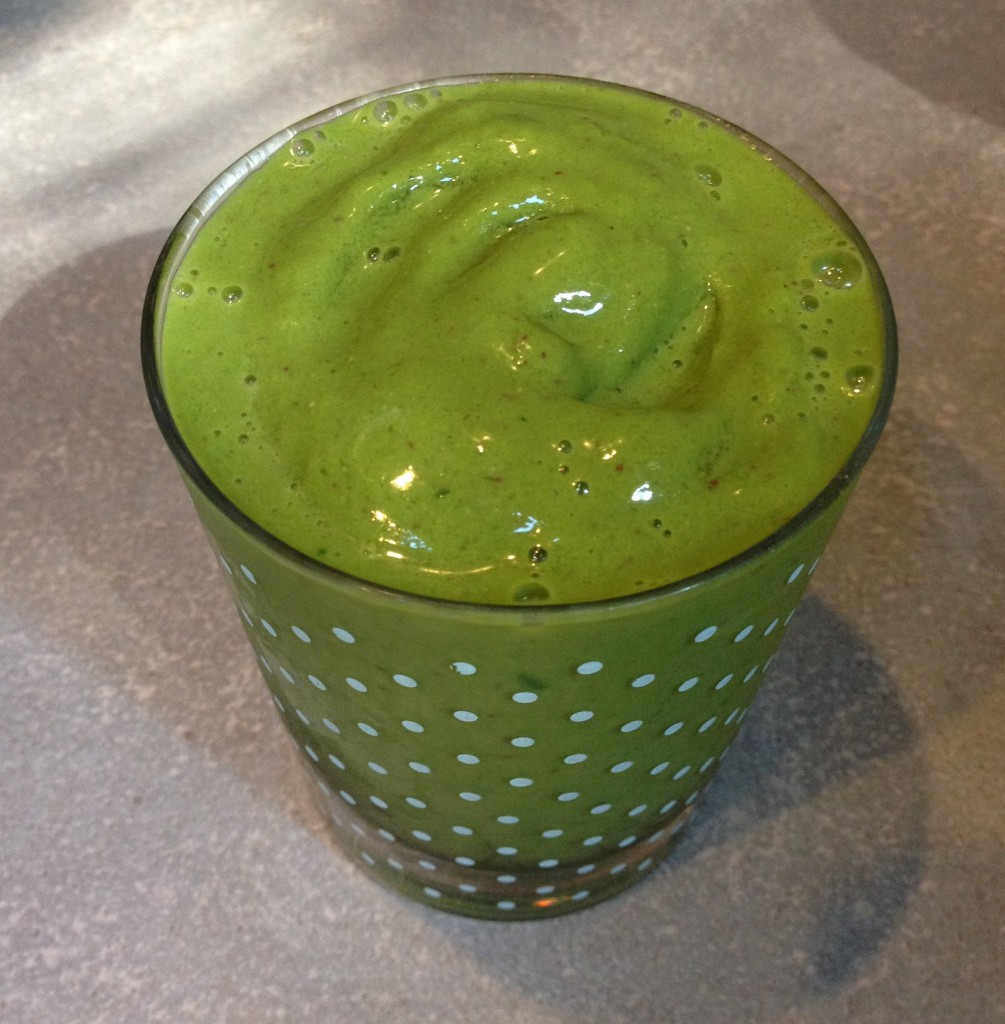 Serves 3
Yummy peanut buttery goodness.
Ingredients
3 Cups Fresh Baby Spinach
2 Cups Frozen Red Grapes
1 Frozen Banana
1 Cup Almond Milk
4 Tbsp Powdered Peanut Butter
1 Tbsp Flax Seeds
1 Cup Ice
Stevia to taste
Instructions
Place all ingredients in blender and blend on high until smooth.
Tip
You can add additional water or almond milk as needed until you achieve the desired consistency. I like my smoothies thick and frosty!
You could also throw in some optional extras, like protein powder, hemp seeds or chia seeds to up the nutritional content even further.
And of course, you could use 1 Tbsp of regular peanut butter, or any other nut butter you like, instead of the powdered peanut butter.
Vegan Sweet and Simple http://vegansweetandsimple.com/