One of my favorite things to do these days is to go to grocery stores and scour the produce section for fruits and vegetables that I haven't tried before or can't get all that often and see what I can do with them. One day last week I was really struggling with jet lag and needed to get out of the office and go for a quick walk to re-energize myself. I decided to go to a nearby Korean grocery store and check it out. There I found soma online cheap some beautiful golden dragon melons!
The melons are small, about five inches long, and oval-shaped. They have quite a soft yellow outer skin and a crunchy white flesh. In texture and bit they are similar to honeydew, but have their own distinct taste. I really enjoyed them!
Of course, after having a taste of the fruit itself, I decided to use it for what I tend to use all fruit for: a green smoothie! This combination is particularly delicious!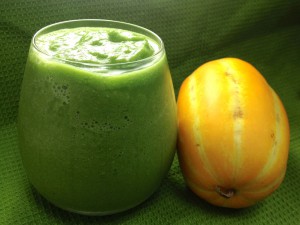 Golden Dragon Melon Smoothie
2013-09-13 05:38:11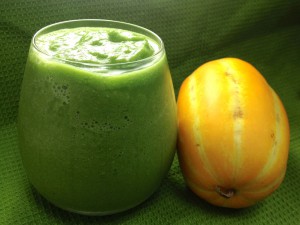 Serves 2
Ingredients
1 golden dragon melon
1 cup green seedless grapes, frozen
1 banana, frozen
2 cups fresh baby spinach
1 tbsp sunflower seeds
1 cup water
Ice
Stevia or other sweetener to taste
Instructions
Place all ingredients in a blender and blend on high until smooth.
Vegan Sweet and Simple http://vegansweetandsimple.com/