After that amazing crepe cake today, I knew I had to make up for it with a much healthier dinner. I came home from the gym pretty late and starving and didn't want to spend a lot of time cooking before I could eat. So I made zucchini pasta using my spiralizer and whipped up a very quick, but delicious raw marinara sauce in my blender. When making marinara sauce is *this* easy, there is seriously no reason to buy it at the store ever again!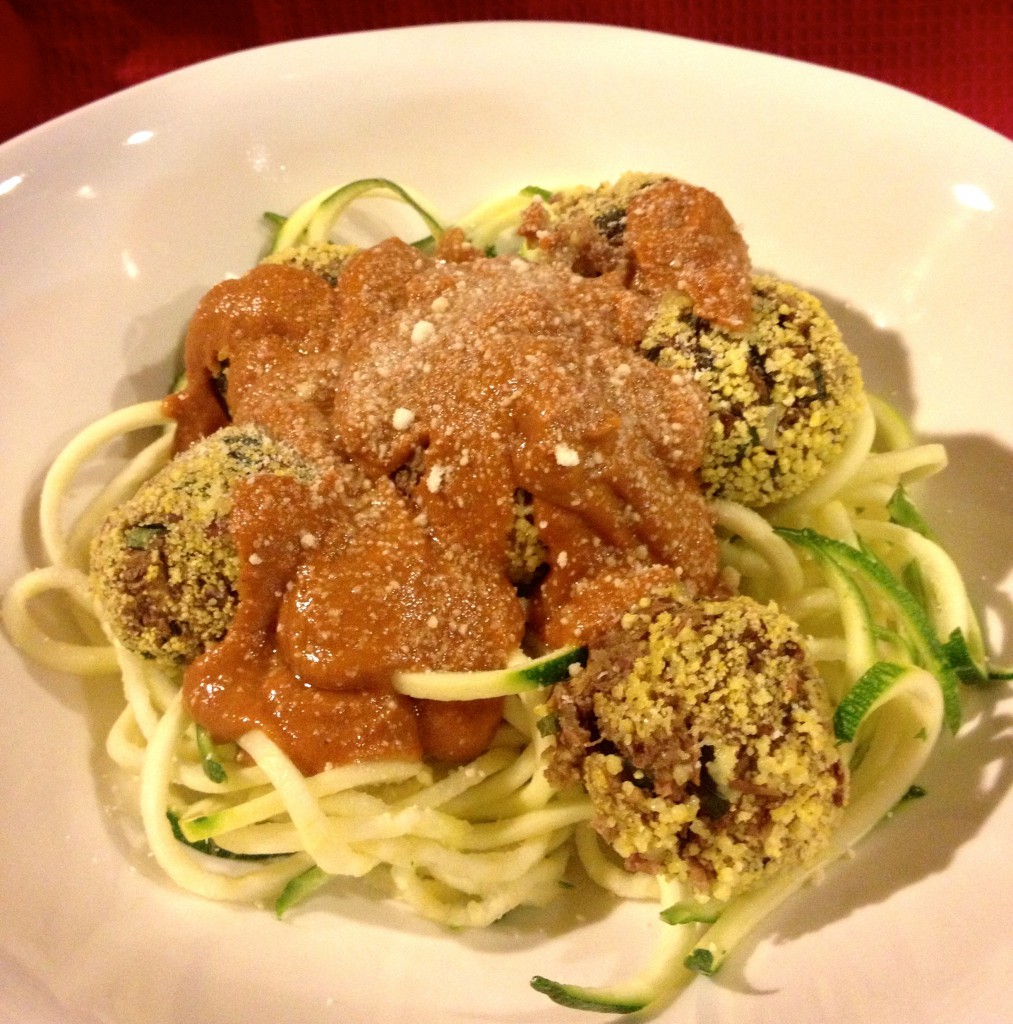 5-minute Raw Marinara Sauce
2013-09-04 21:08:56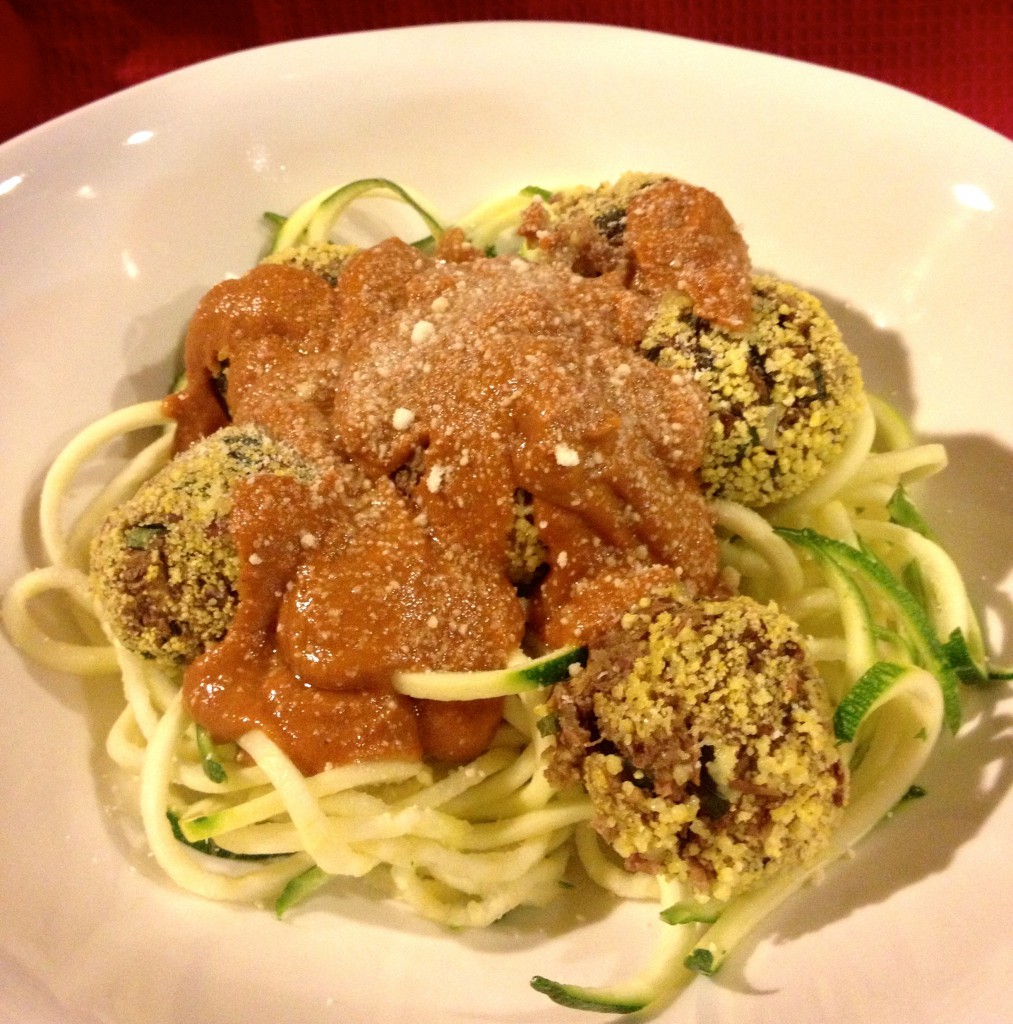 Serves 2
Ingredients
3-4 small tomatoes
2 tbsp sundried tomatoes (not in oil)
2 tbsp diced red onion
12 basil leaves
1 clove garlic
1/2 tbsp olive oil
Salt and pepper to taste
Instructions
Place all ingredients in blender and blend on medium-high until smooth. You may need to scrape down the sides.
If you want a warm marinara sauce, and you have a powerful, high-speed blender, blend on high for 2-3 minutes until it warms up.
Vegan Sweet and Simple http://vegansweetandsimple.com/
I had some lentil and kidney bean "meatballs" in the freezer that I needed to use, so quickly heated them up in the microwave. I put it all together, sprinkled some vegan parmesan on top and voila, dinner was served in less than 10 minutes!