Today my partner and I went to the New Paltz Arts and Crafts Fair. It occurs twice a year on Memorial and Labor Day weekends and brings together artists and craftspeople from across the Hudson Valley and beyond. We usually like to check it out, but don't always come away with much.
This time Kimberlee Forney, an artist we had met previously at an art fair in Vermont, was among the exhibitors. We love her cute paintings of animals and this time picked up a print of an elephant (I adore elephants) and some birds.
We also bought some fresh sauerkraut and some delicious full sour pickles from local food artisan Gary's Pickles. They taste so good! And the sauerkraut is packed with probiotics, vitamin C, B and K, calcium, magnesium, iron, folate, potassium, copper, manganese, antioxidants and dietary fiber! It really is a super food.
Before we had quite finished browsing it started pouring with rain and we decided that was enough for us. We headed into New Paltz to visit one of our favorite vegan eateries: Karma Road. The menu is entirely vegan and mostly gluten free and full of delicious salads, sandwiches, soups, smoothies and desserts. I love their tempeh reubens, which have baked tofu, sauerkraut, russian dressing, romaine lettuce and vegan mayo. I added some vegan mozzarella and had it on a brown rice wrap. Yum! My partner had the veggie burger, which he really enjoyed. And we finished up sharing a brown rice crispy bar.
For dinner we decided to go light and have a smoothie. My partner asked for "nothing too tropical" so I decided to go with an old favorite. I hope you enjoy it as much as we do!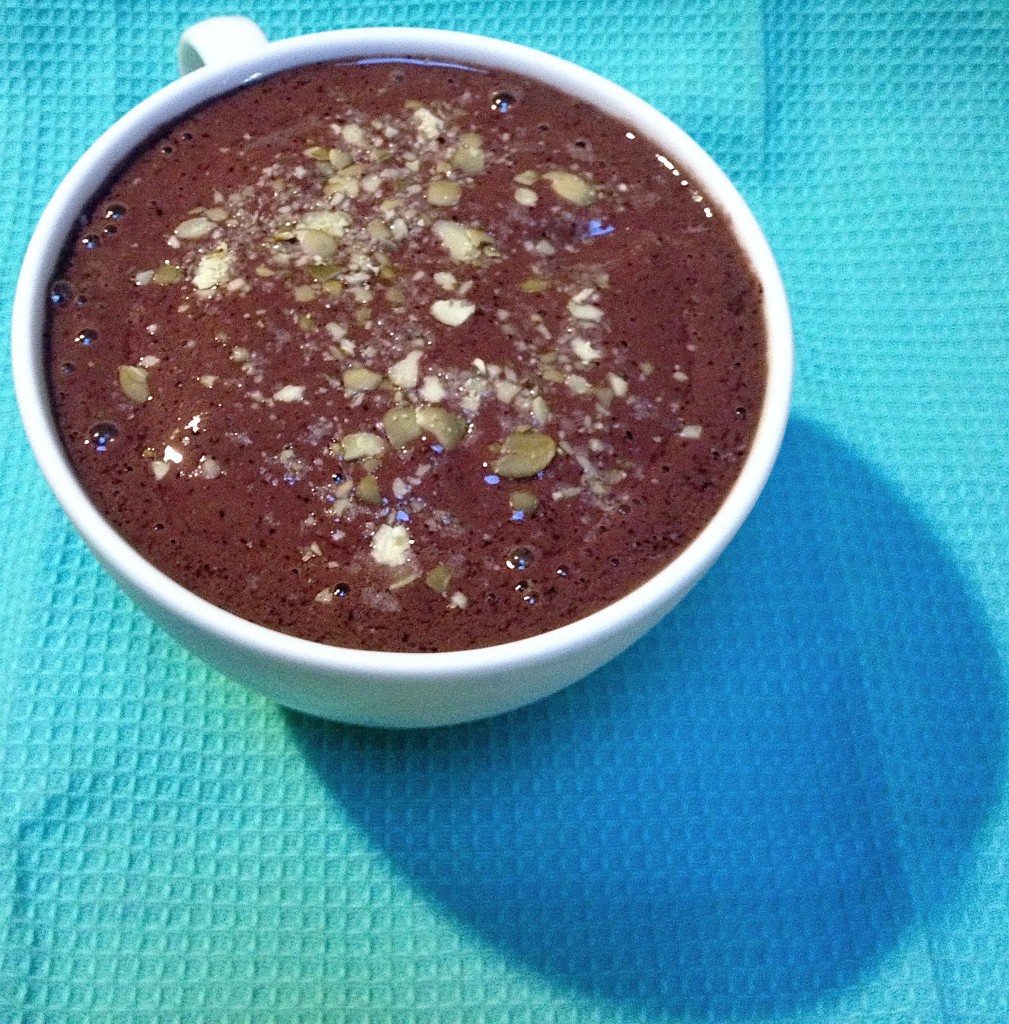 Nutty Blueberry Smoothie
2013-09-01 20:14:29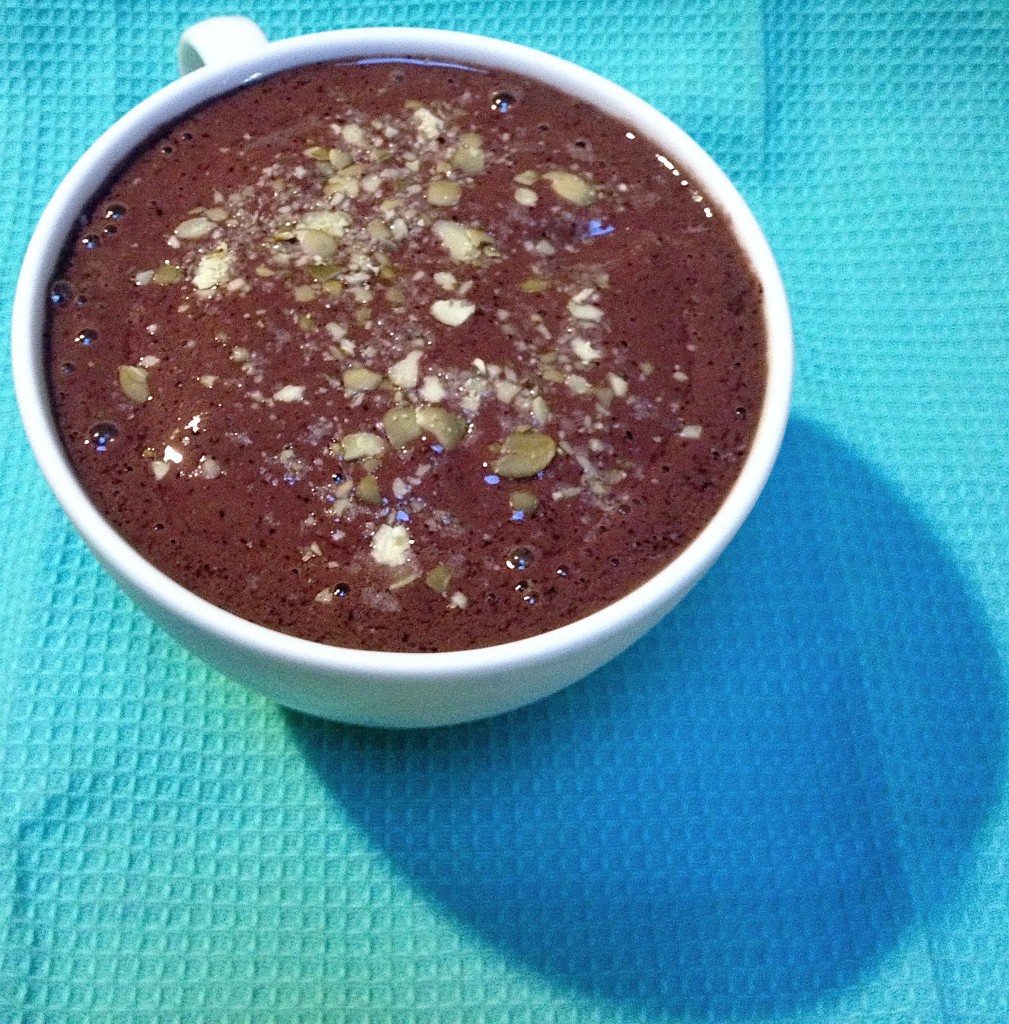 Serves 2
Ingredients
1 cup blueberries, frozen
1 banana, frozen
1 cup almond milk
1 cup water
1 cup ice
3 tbsp powdered peanut butter (or 1 Tbsp regular PB)
1 tbsp pumpkin seeds
1/4 tsp salt
Stevia, or other sweetener, to taste
Instructions
Place all ingredients in blender and blend on high until smooth.
Pour into glasses and top with some crushed pumpkin seeds.
Vegan Sweet and Simple http://vegansweetandsimple.com/