When I'm not on the road, I make about 2 batches of almond milk a week and so I have no shortage of almond pulp lying around. I hate the idea of throwing it away. Some people dehydrate it to make almond meal, but that's a bit too fussy for me (the simple in the name of this blog is there for a reason!). So usually I use it up by making bite-sized, raw, snacks. They are not only a great way to use almond pulp, but they are also healthy, nutritious and delicious and great to have on hand for a quick bite. You'll likely see a ton of recipes on this blog that are variations on that theme!
This recipe is for Raw Chocolate Chip Cookie Dough bites.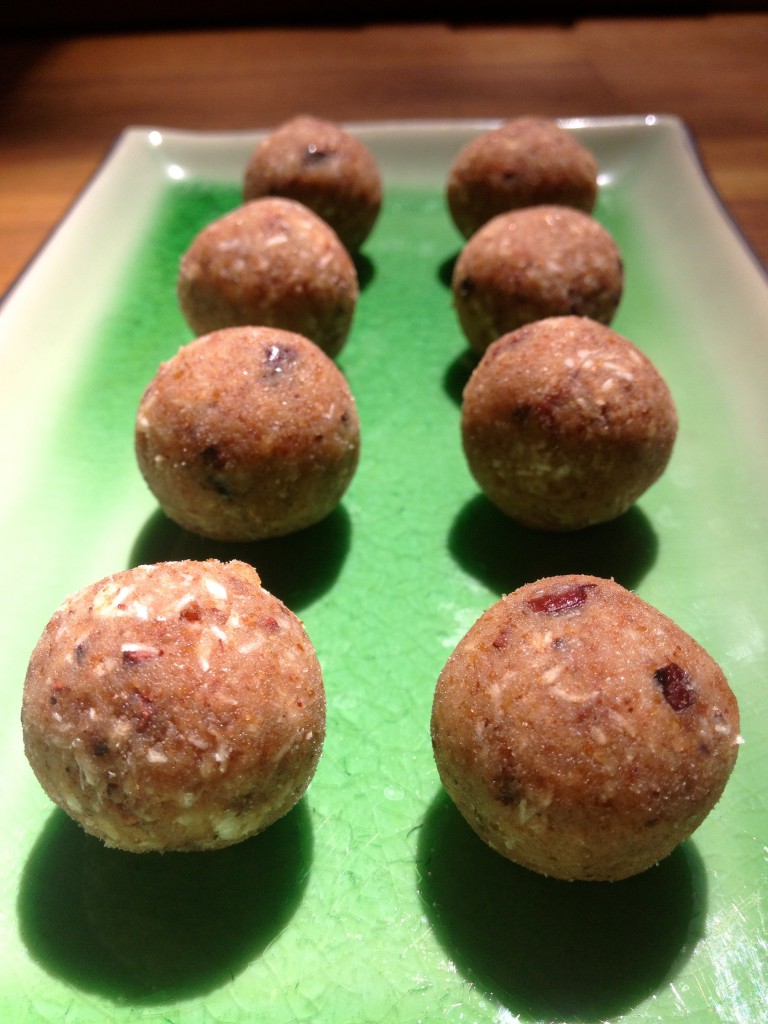 Raw Cookie Dough Bites
2013-08-26 17:26:46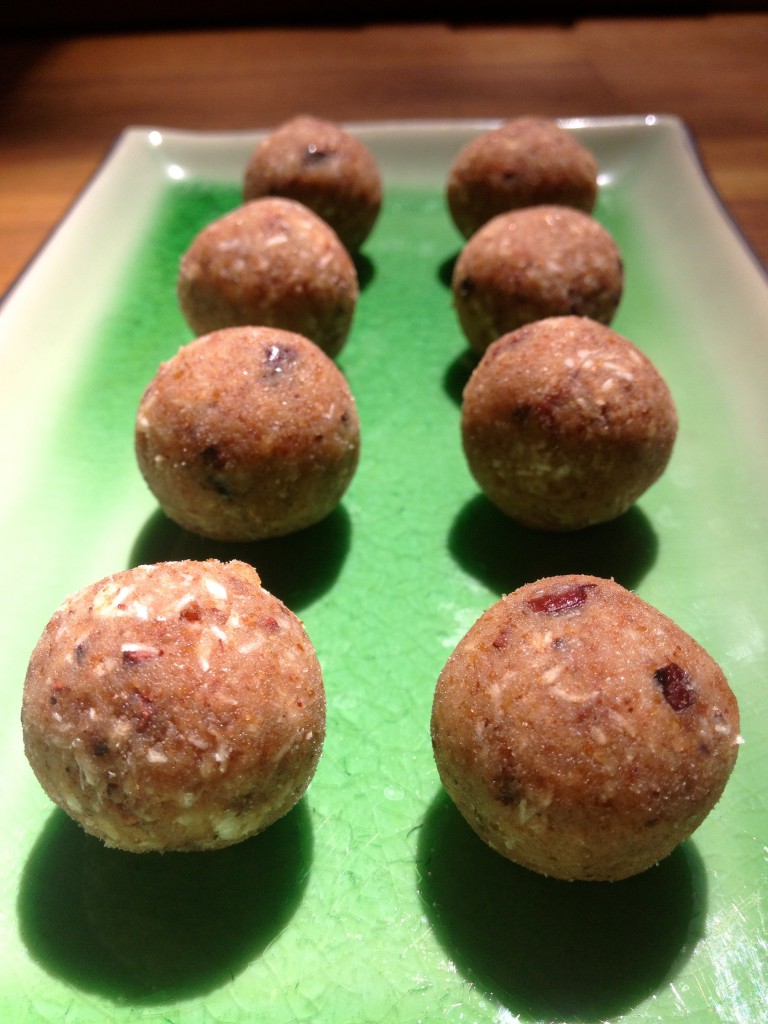 Ingredients
½ Cup Cashew Pieces
1 Cup Pitted Dates (if not already soft, place in warm water for about ten minutes and then drain thoroughly)
Almond Pulp Left Over from making Almond Milk (about ½ cup)
¼ Cup Shredded Coconut
1 Tbsp Maple Syrup or Stevia, to taste
¼ Tsp Salt
2 Tbsps Cacao Nibs
Instructions
Place Cashews and Dates in a food processor and process until the mixture is small and crumbly, but sticks together when you press it between your fingers.
Add almond pulp, shredded coconut, sweetener, and salt and process until all ingredients are combined.
Add Cacao Nibs and pulse a few times until the cacao nibs are mixed in, but not broken up.
Form into small balls and store in the refrigerator.
Notes
I made 35 small bites using a ½ Tbsp measuring spoon.
Vegan Sweet and Simple http://vegansweetandsimple.com/