A little while back my partner asked me to make him a key lime pie.
My first attempt was a bit of a disaster. It tasted good, but it was too creamy and dense, not the light custardy pie he was pining for.
But when I tried it a second time and modified the recipe by cutting back on the cashews, I managed to nail it. Well, according to him! I never actually had a real key lime pie, so I am not the expert here!
I used agar agar powder, almond milk and lime juice with a few cashews thrown in for the filling. This creates a filling that is creamy, but light and not dense. I didn't have key limes, so I used regular lime juice. And I threw in a bit of spinach to give it a greenish tint. I tried making this at first with coconut palm sugar, but didn't get the result I was hoping for, and so I used evaporated cane juice, which worked well. I topped it with a bit of coconut whipped cream, instead of the meringue topping such pies normally call for. It was delicious! Tangy, sweet, light. Yumminess!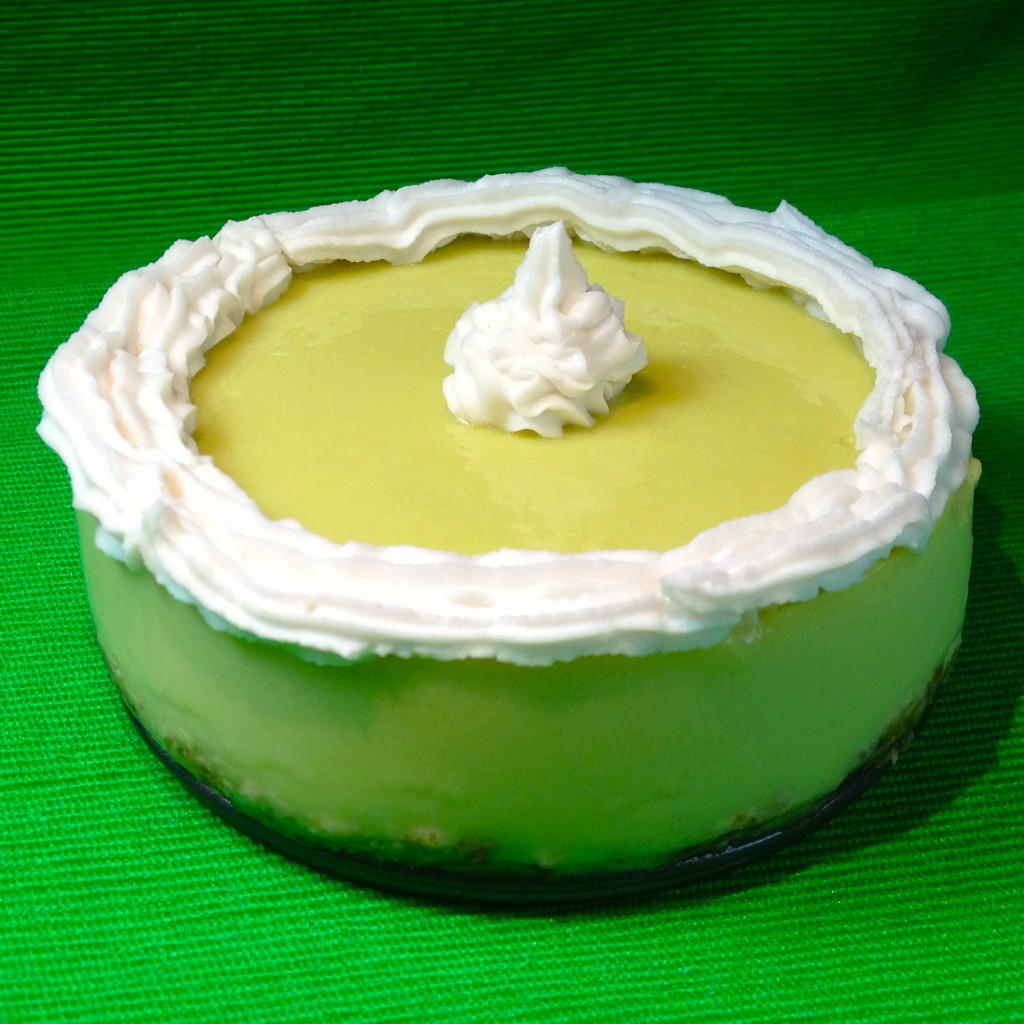 Key Lime Pie For 2!
2014-07-20 16:50:08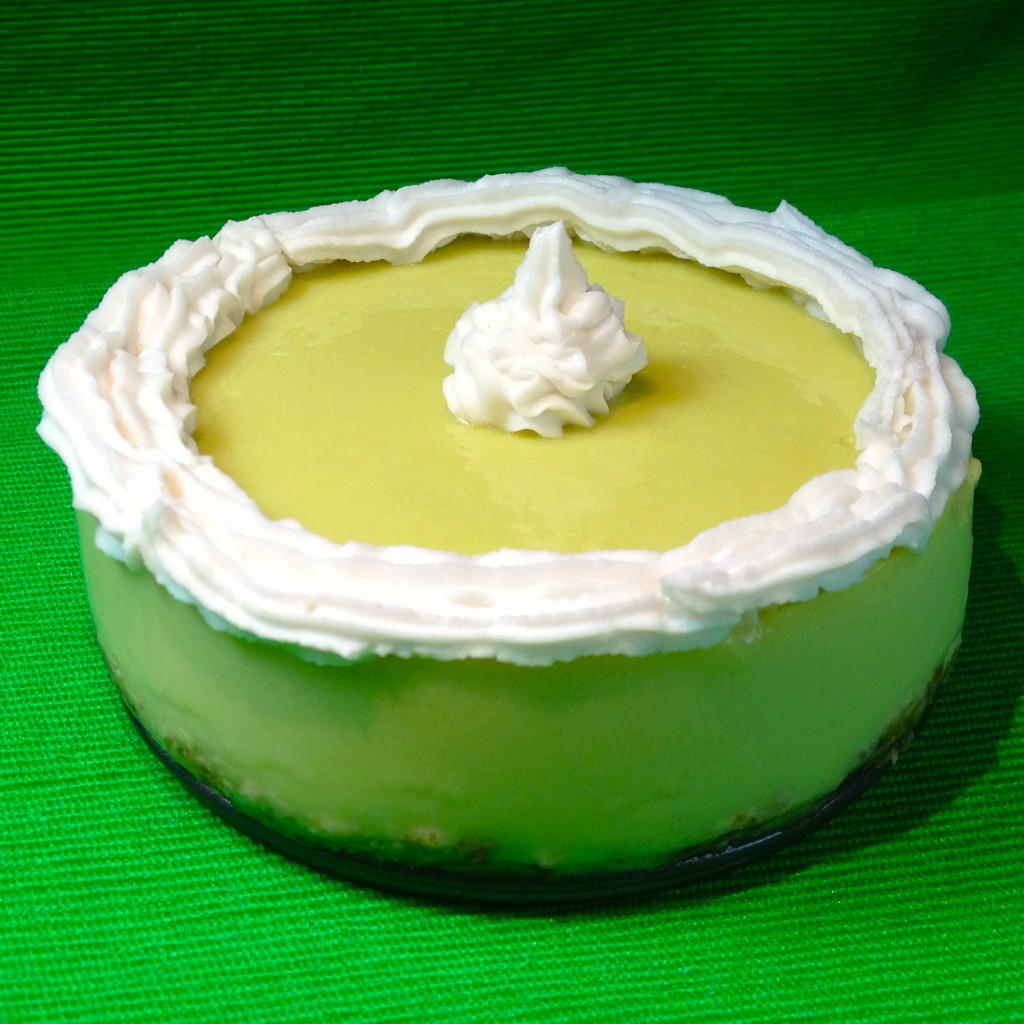 Serves 2
Crust
1/4 cup steel-cut oats
1 tbsp cashews
5 dates
1/4 tsp vanilla extract
1/8 tsp salt
1 tsp lime juice
Filling
3/4 cup almond milk
2 tbsps lime juice
2 tbsps evaporated cane juice or other vegan sugar
1/2 tsp agar powder (powder, not flakes!)
1/4 tsp vanilla extract
1/8 tsp salt
A few spinach leaves (more or less until you get the color you would like.
Coconut Cream
4 tbsps coconut cream
1 tbsp powdered sugar
Tiny pinch of salt
Crust
Place all ingredients into a food processor and blend until the oats and dates are processed enough to hold together. Be careful not to over process and turn the crust into a paste. You do want some texture!
Press the mixture into the bottom of a 4-inch springform pan to form the crust.
Filling
Place all ingredients and blend until fully smooth.
If you have a high-speed blender, continue blending for 5 minutes until mixture begins to boil.
If you do not have a high-speed blender, transfer the mixture to a saucepan and stir continuously on medium heat until the mixture begins to boil.
Pour mixture into pan, on top of crust.
Place in fridget for 2-3 hours, until firmly set.
Coconut Cream
Place a can of coconut in the fridge overnight.
Turn the can over, and open from the bottom.
The coconut cream and water should have separated, leaving a nice thick cream on top.
Carefully scoop out 4 tbsps of the cream, using a whisk, whip with powdered sugar and a tiny pinch of salt until combined.
Spoon the cream into a piping bag, and, once the pie is set, pipe the cream on top in any way you choose to finish it. (You can see my piping skills need a lot of work!)
Carefully release the springform and remove the pie.
And voila! It is ready to eat.
Vegan Sweet and Simple http://vegansweetandsimple.com/