I have a Thai basil plant that is growing like mad right now. Although I make a mean thai basil tofu and although the spicy herb tastes great on sandwiches and in salads, I wasn't able to keep up with its growth. And then it struck me: a thai basil pesto! Combined with cashew nuts, lime juice, tamari and of course, some birds eye chili peppers, it is an umami dream! Seriously – this stuff is good. It took a lot to keep me from eating it all straight out of the food processor!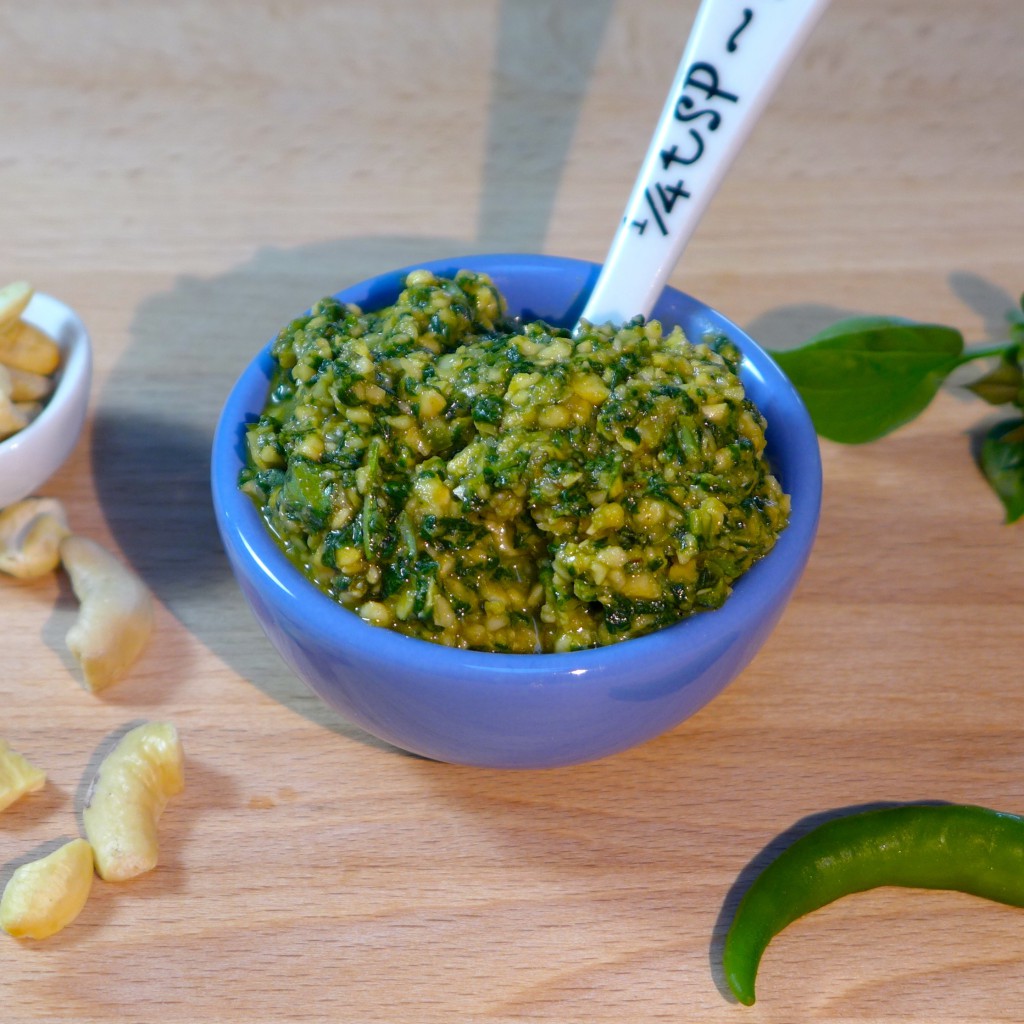 Thai Basil Pesto
2014-07-12 19:52:12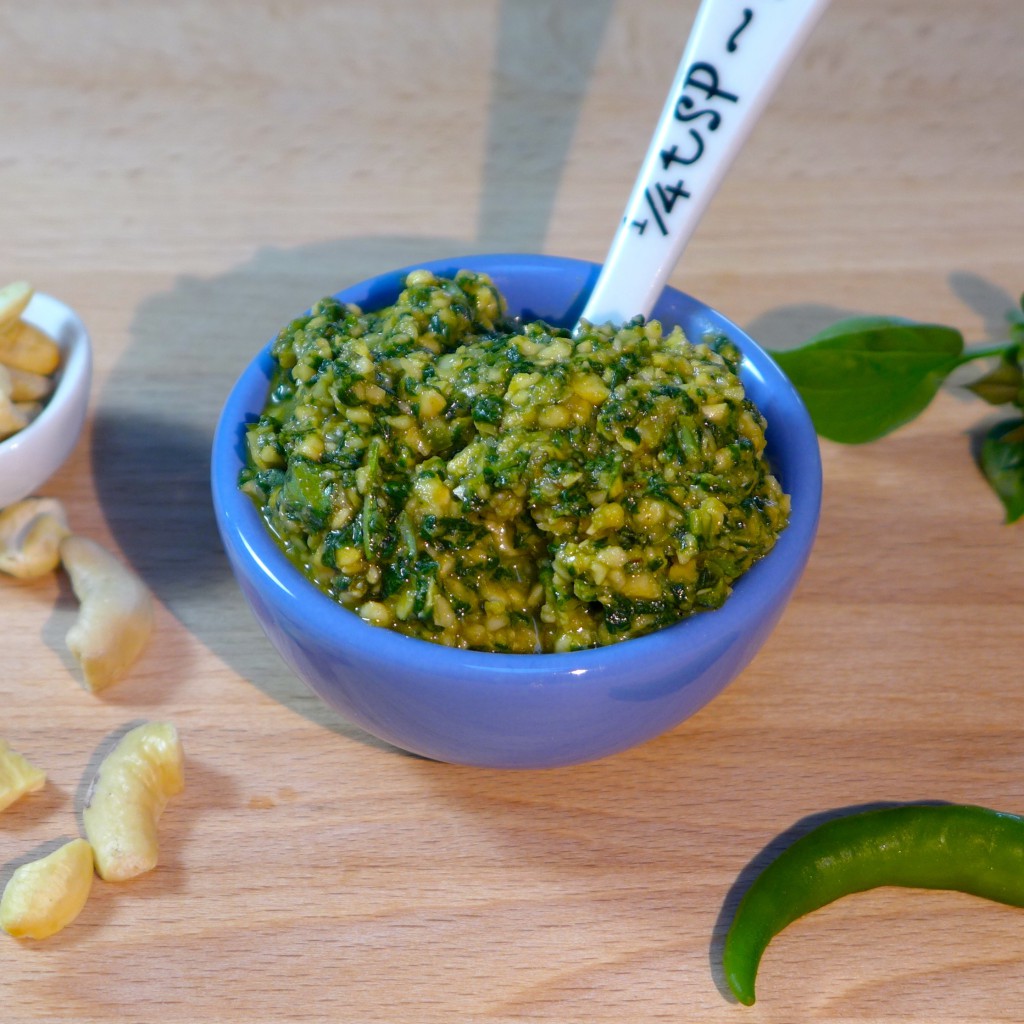 Serves 2
Ingredients
1/2 cup thai basil (packed)
1/4 cup raw cashews
1 tbsp tamari
1 tbsp lime juice
1 tsp coconut palm sugar
2 bird's eye chili peppers
Instructions
Combine all ingredients in a food processor and pulse until cashews are broken up into small pieces and the ingredients are well combined.
Vegan Sweet and Simple http://vegansweetandsimple.com/
I used it in a lovely raw salad featuring kelp noodles and kale straight from my garden. (As an aside, can I just say how much I love being able to walk outside my door and pick a lovely fresh bunch of kale for dinner?) It was delightful and I'm sharing the recipe for that too.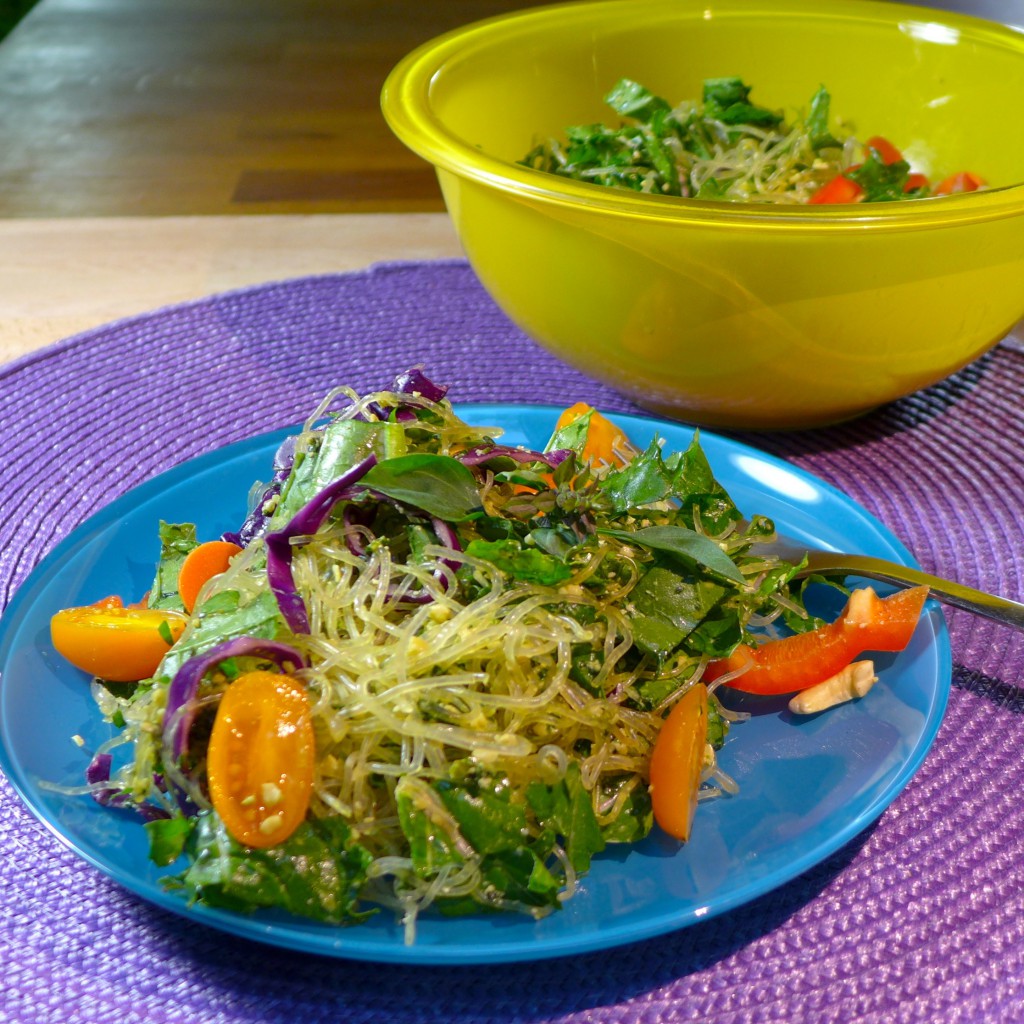 Thai Basil Pesto & Kelp Noodle Salad
2014-07-12 19:56:52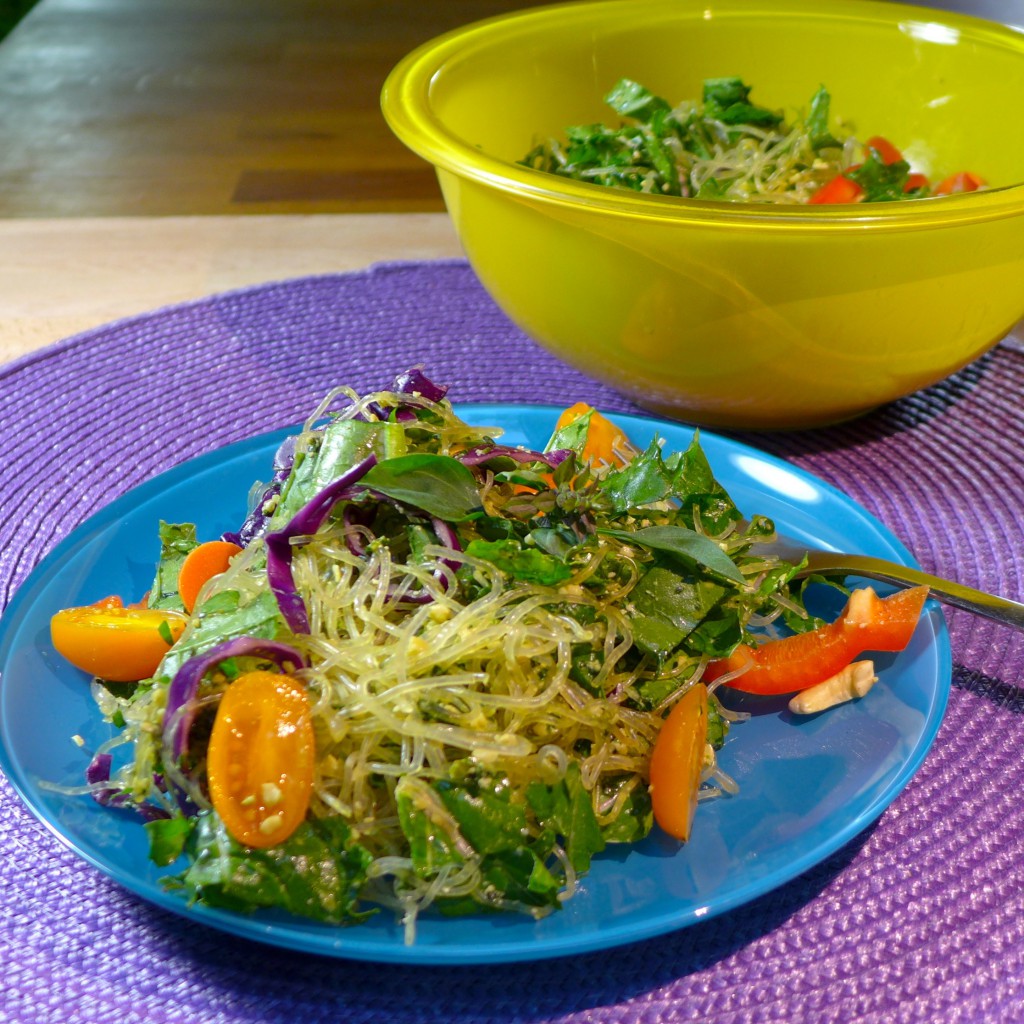 Serves 2
Ingredients
1 package of sea tangle kelp noodles
1 cup kale, chopped into ribbons
1/2 cup red cabbage, shredded
1/2 cup sweet red bell pepper, chopped
8 cherry tomatoes, halved
1 small carrot, chopped
Thai Basil Pesto
Instructions
Drain kelp noodles and rinse thoroughly until any trace of bitterness has been removed.
Run a knife through the kelp noodles a few times to cut them into smaller pieces.
Add to a large bowl along with the cabbage and kale.
Add the pesto and use your clean hands or tongs to work the pesto through the noodles and vegetables.
Add the rest of the veggies and toss a few times to combine.
Serve!
Vegan Sweet and Simple http://vegansweetandsimple.com/
But, I can imagine using this on sandwiches, to coat tofu or tempeh or Beyond Meat Chicken-free strips, to dip gluten-free bread on, or with hot rice noodles and veggies. The possibilities are endless!