So let's admit it, granola is not the healthiest food in the world. But it is so damned yummy. And I for one am not about to cut it out of my life completely. It adds a lovely crunch to parfaits and is the perfect yoghurt topping. And a handful between meals is a not so bad of a snack. Instead, I try to make somewhat healthier versions that use better antabusealco.com sweeteners, no added oils, and whole grains, seeds and nuts.
This mango and coconut granola checks all of those boxes and is absolutely delicious as well!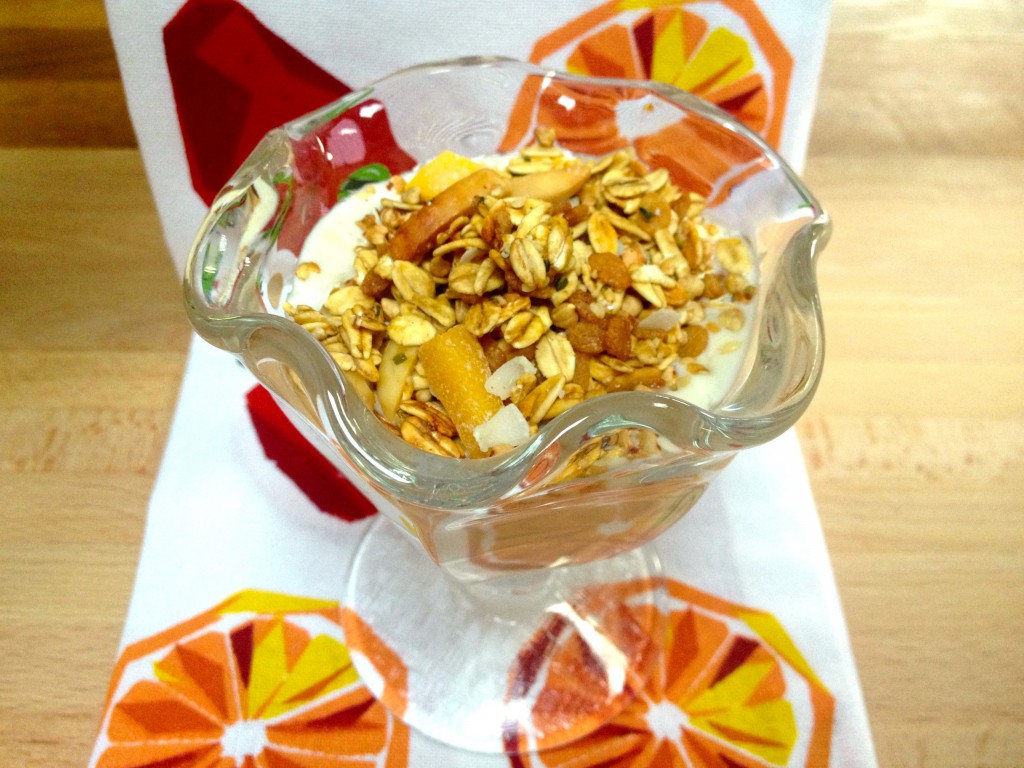 Mango and Coconut Granola
2014-07-08 19:19:00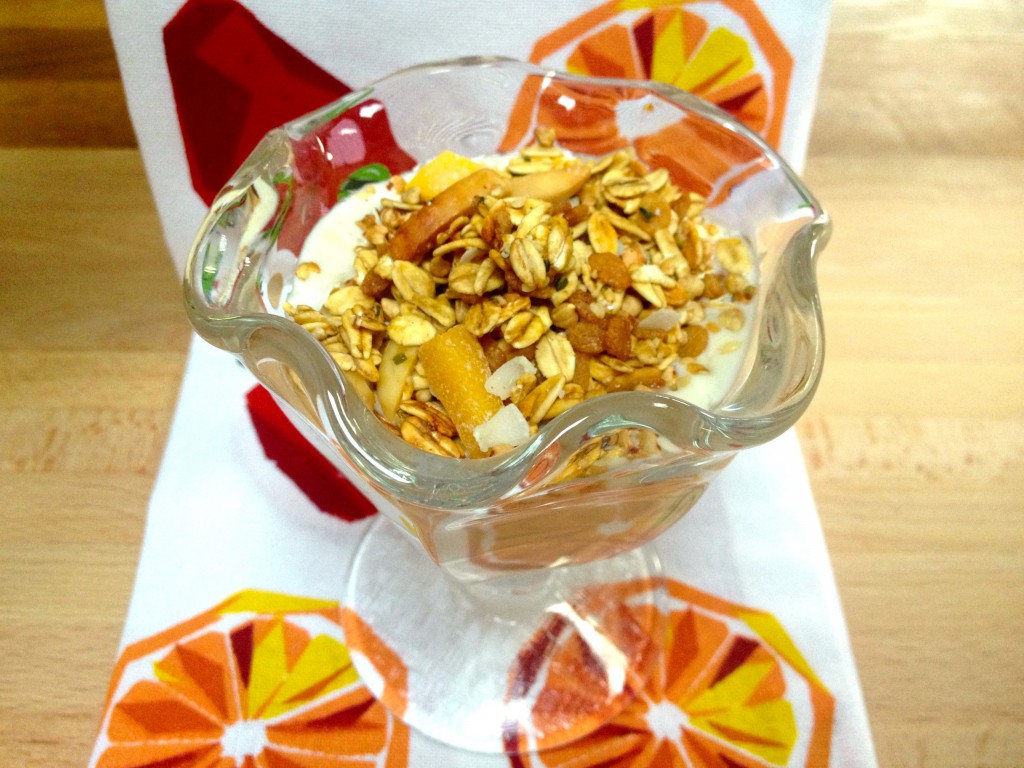 Serves 18
Ingredients
1/4 cup maple syrup
1 cup fresh mango
3 cups rolled oats
1/2 cup hemp seeds
1 cup puffed quinoa or puffed rice
1/2 cup sliced almonds
1 cup buckwheat groats
1/2 cup dried mango (unsweetened), chopped into small pieces
1 cup large coconut flakes
Instructions
Heat oven to 350 degrees Fahrenheit/180 degrees Celsius.
Add mango and maple syrup to a blender and blend until it forms a smooth purée.
Add oats, hemp seeds, puffed quinoa, sliced almonds and buckwheat groats to a large bowl and stir with a spatula to combine.
Add purée and stir until the dry ingredients are well coated.
Line a 10 x 14 deep-sided baking dish with parchment paper or lightly coat with coconut oil and pour the granola mixture in. Spread it out evenly over the baking dish.
Bake for 30 minutes, then take the granola out and give it a stir. Focus on moving the pieces on the outside edges into the middle.
Bake for another 30 minutes, stirring every 10-15 minutes or so, until it is a light golden brown.
It will still be a bit moist at this point.
Turn the oven off, leave the granola in and let it cool, completely, in the oven. I often leave it overnight. It will get nice and crispy.
Add the dried mango and coconut and stir.
Store in an air-tight container.
Notes
Yields 28 1/4-cup servings.
Vegan Sweet and Simple http://vegansweetandsimple.com/
I love this granola paired with fresh mango and raw coconut yoghurt. It's like a tropical escape in a cup!
How do you love eating granola?