I have been neglecting this blog lately because my life has been overtaken by negotiations at the United Nations on women's human rights. Early mornings, late nights, and all sorts of running around in between have made it tough to think of anything but the task at hand. But now, at 9:30pm on a Friday night as I sit on the floor of a hallway in the basement of the UN, this blog is a welcome distraction and mental break.
Tonight I am sharing my recipe for a delightful, bright citrus granola. With orange juice and zest and delightful chunks of dried mandarin, this granola is infused with a beautiful sweet, tangy citrus flavor. The oats, buckwheat groats, sunflower seeds and almonds, pack it with protein, fiber and essential nutrients. It's like a mouthful of sunshine in every bite!
As a yoghurt topper, with a bit of almond milk, or just on its own, it's a great way to start any day.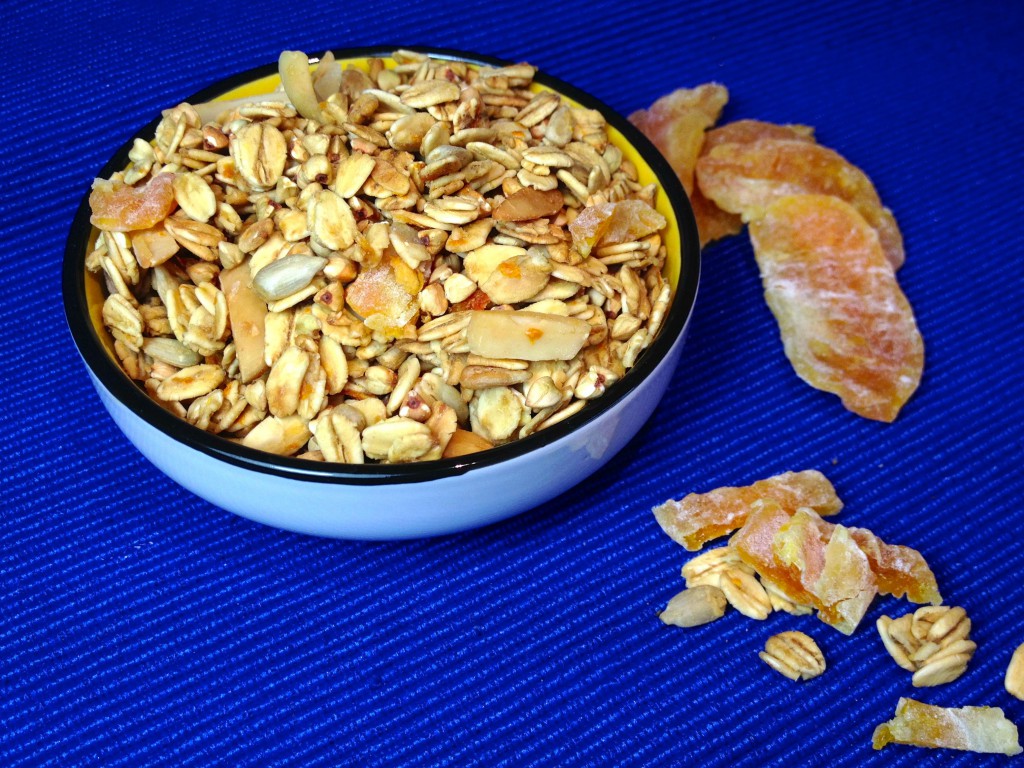 Citrus Granola
2014-03-14 21:55:30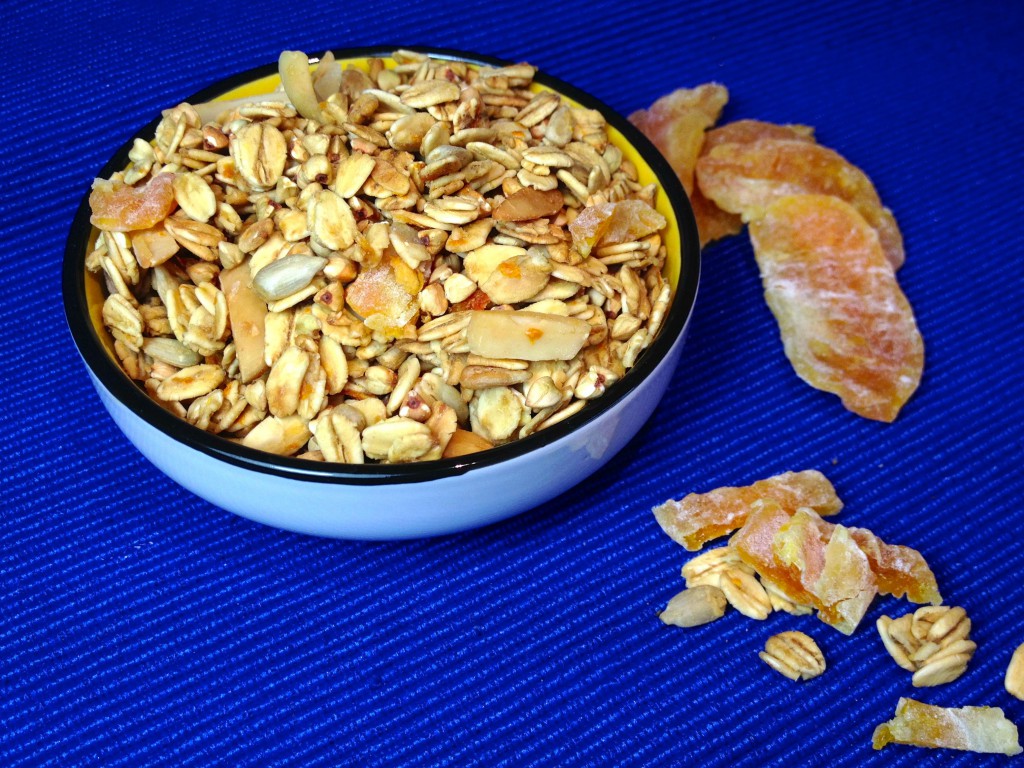 Serves 18
Ingredients
3 cups gluten-free steel cut oats
1 cup raw buckwheat groats
1/4 cup slivered or chopped almonds
1/4 cup sunflower seeds
1/4 cup orange juice
1/4 cup maple syrup
Zest of 1 orange
1/4 tsp pure orange oil
1/4 tsp salt
1/4 cup dried mandarin segments
Instructions
Preheat oven to 350 degrees Fahrenheit.
Prepare a baking pan by lining it with parchment paper or giving it a very light coating of olive oil. You'll likely want a pan with high sides so that you can easily give it a stir as it is baking.
Place all ingredients in a bowl and mix until oats and seeds are evenly coated with maple syrup and orange juice.
Pour the mixture in a baking pan and spread it out evenly.
Bake for 15 minutes.
Remove the granola from the oven, stir and bake for another 15 minutes.
Stir again and bake for additional increments of five minutes, until the granola starts to brown and nice and crisp. You will really want to baby sit the granola at this point so that you don't burn it.
Remove from the oven and let cool completely.
Chop up dried mandarin segments into small pieces and add to the granola.
Store in an airtight container.
Notes
Serving size is a 1/4 cup.
Vegan Sweet and Simple http://vegansweetandsimple.com/