Wow, I have neglected this blog over the past few days. It's been a crazy, hectic and exhausting week and just finding five minutes here and there to write, when I'm not already too tired to think, has been a challenge. I need to get much, much better at carving out me time and making sure that I'm paying just as much attention to my partner and myself as I am to my work. Of course, it's easier said than done. Today, for example, instead of staying at home and snuggling with my partner and kitties, I'm writing this post from a train as I head to DC for a couple of days of work…
But now, let's get back to the business at hand: food!
If I had time for a nice leisurely brunch this morning, this is what I would have made: the ultimate strawberry and banana baked oatmeal. Creamy, spicy, piping hot, packed with fruit and wholesome steel-cut, gluten-free oats, there are few breakfasts that come close to being this satisfying on a chilly winter's morning. It is also incredibly easy to put together. And once you've popped it into the oven you can sit back and relax while it cooks.
Don't let the bad photos put you off (must have had a smudged lens). This is absolutely delicious!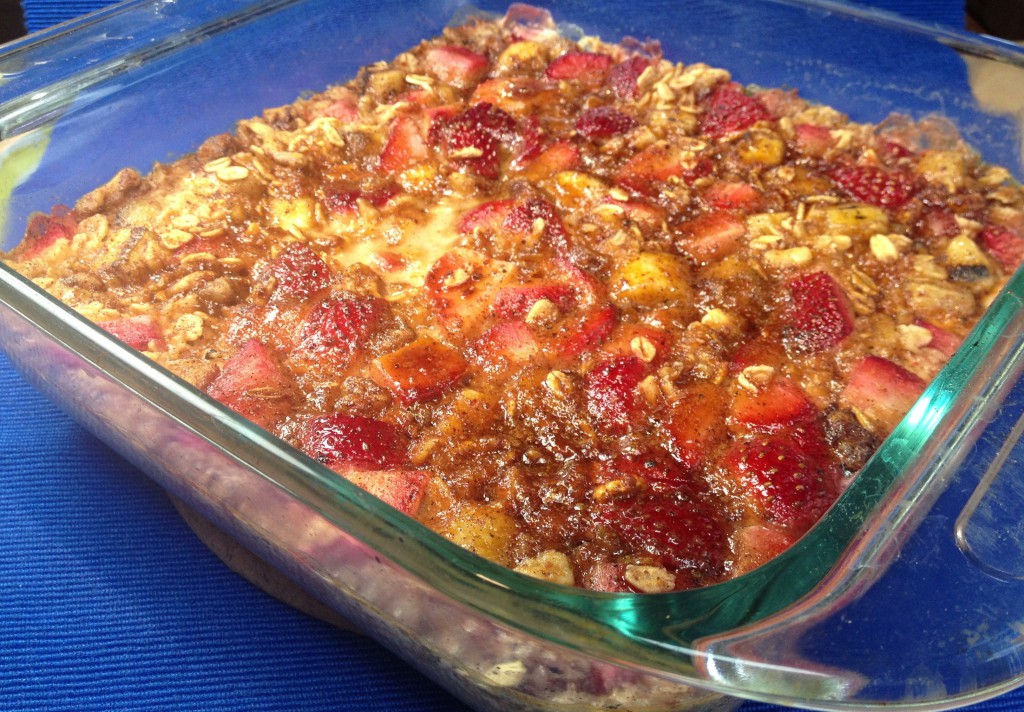 Strawberry and Banana Baked Oatmeal
2014-01-26 15:02:56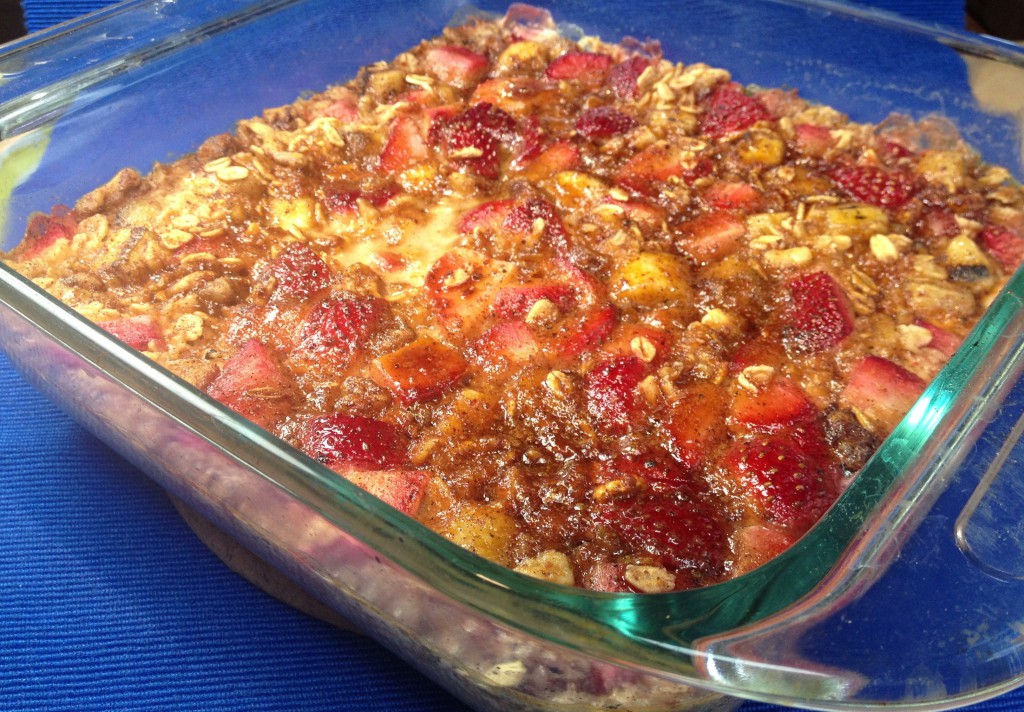 Serves 2
Ingredients
1 cup gluten-free, steel-cut oats
3/4 tsp cinnamon
1/4 tsp nutmeg
1 vanilla bean
1/2 tsp salt
1 small banana, chopped
1/2 cup chopped strawberries (about 8)
2 cups almond milk, or other non-dairy milk
1 1/2 tbsps coconut palm sugar
Instructions
Pre-heat your oven to 350 degrees Fahrenheit, or 180 degrees Celsius.
In a small oven-proof baking dish add your oats, cinnamon, nutmeg, the seeds from a fresh vanilla bean, and salt and mix together to make sure spices are evenly distributed and coat your oats.
Add banana and chopped strawberries and give it another stir.
Add almond milk.
Place in the hot oven and bake for 20 minutes.
After 20 minutes, take out the baked oatmeal and sprinkle coconut palm sugar on top.
Return to the oven and broil for 3-5 minutes, until sugar caramelizes and becomes golden brown.
Remove from oven, dish into two bowls, and dig in!
Vegan Sweet and Simple http://vegansweetandsimple.com/
Now, doesn't this look delicious?