So I have struggled for so long to make the perfect waffles. Nine times out of 10 my waffles would stick to the waffle iron and nothing I seemed to do seemed to work (non-stick spray, check; more oil in batter, check; more heat, less heat, check check check!)
Eventually I decided I needed a waffle iron that I could actually control and so opted to get a good old-fashioned cast-iron waffle iron. If you haven't already realized, I love cast-iron cookware. There is nothing better than a well-seasoned cast-iron pan. They are easy to clean, food rarely sticks, they add iron to our diets. Plus, they become beautifully smooth and a deep black color as they age. Love them.
My partner helped me to perfectly season my new waffle iron by melting off the protective wax coating, coating it with a thin layer of flax oil, wiping it all off, baking it in a 500-degree oven, and then letting it cool in the oven for 2 hours afterwards. The last four steps were repeated at least 3 times.
When it was finally ready to use, the anticipation and my anxiety was high. I turned on the heat on my propane gas range and heated the iron, added the batter and…. The first waffle stuck. I think the temperature was way too high and that I cooked it for too long. Following instructions on the internets I cooked it for just one minute on one side, but 4 on the other. It was discouraging, but this time I swore I was going to master it.
After letting the iron cool, cleaning it off and starting over I tried again. This time I got out our trusty laser thermometer and made sure each side was heated to about 425 degrees Fahrenheit. I brushed on grapeseed oil (it has a nice high smoke point) add the batter and closed the iron. I then cooked it on low-medium heat on one side for 1 minute, flipped it and cooked it on the other side another minute, and then repeated the procedure again on each side. And voila! After four minutes, perfect waffles.
And they got even better as I cooked more! : )
This waffle batter recipe was also just right. It produced lovely crispy slightly sweet waffles that were so delicious when topped with a bit of maple syrup, blueberries and earth balance.
Now that I've got the waffles down and the perfect tool, I think they'll become a regular feature at our weekend brunch! Yum!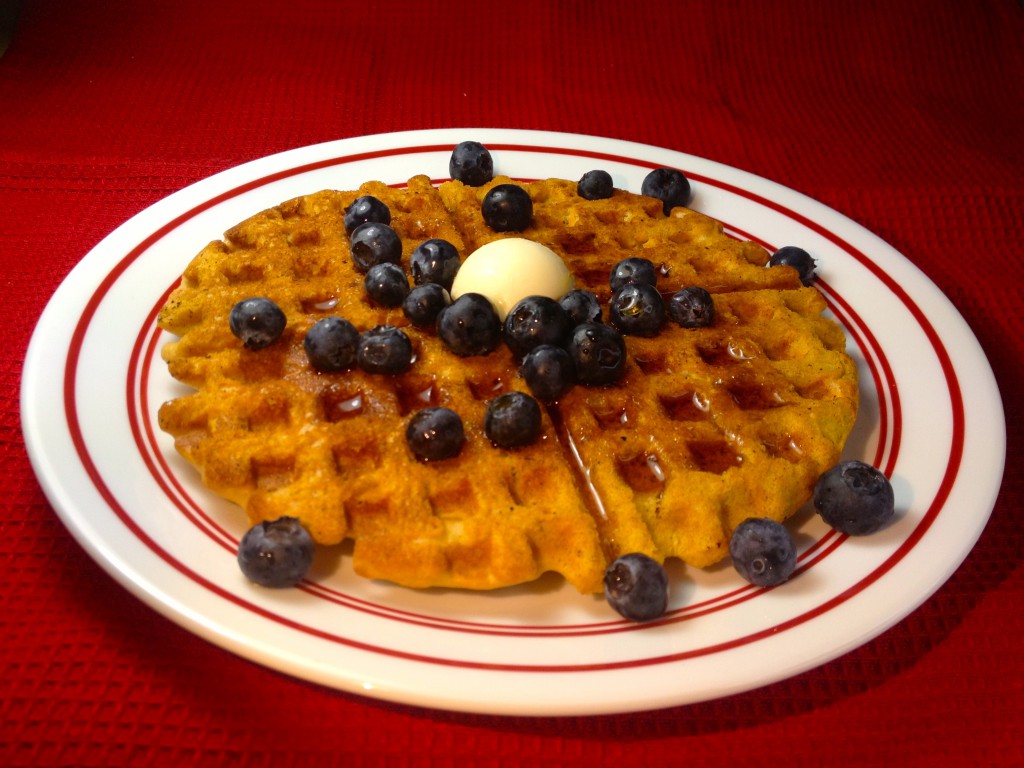 Vegan, Gluten-Free Waffles
2014-01-18 12:30:50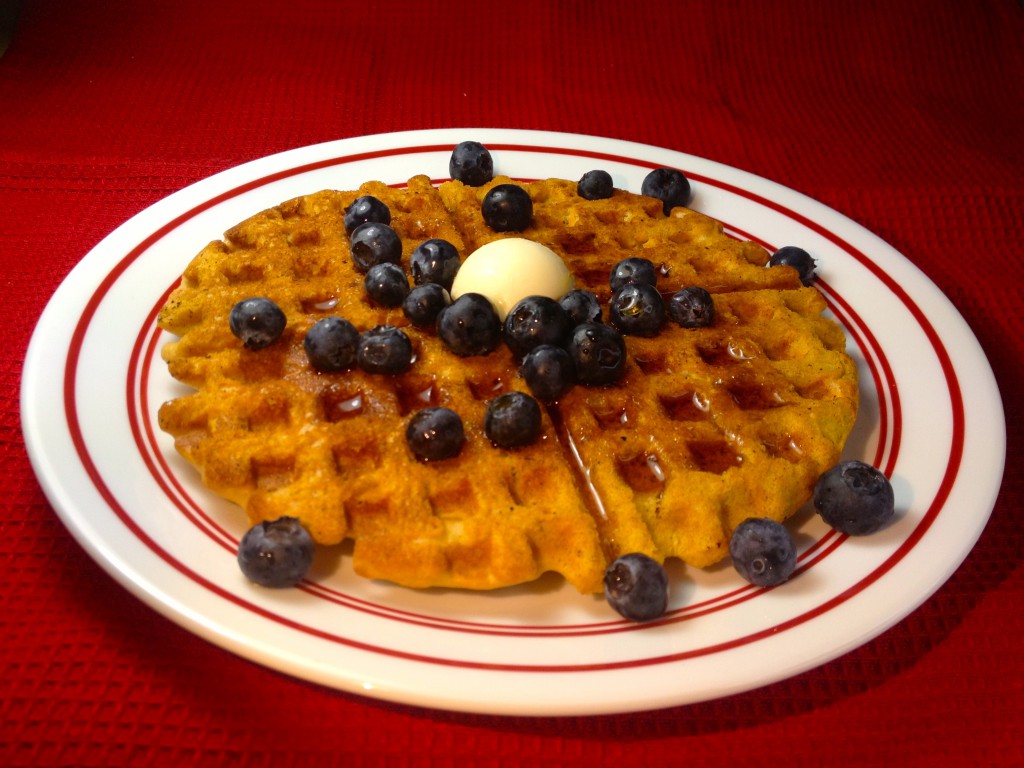 Serves 4
Ingredients
1 cup & 2 tbsps all-purpose gluten-free flour (I use bob's red mill)
2 tbsps arrowroot powder
2 tbsps coconut palm sugar
1 tsp baking soda
1 tsp baking powder
¾ cup + 2 tbsps almond milk
1 tbsp olive oil
1 tbsp lemon juice
small pinch of salt
Instructions
Sift together dry ingredients in a mixing bowl.
In another bowl, mix together wet ingredients.
Add the wet to the dry and stir until well-combined.
Let batter sit for ten minutes.
Heat waffle iron as directed. If using a cast-iron skillet, until the surface of both plates is about 425 degrees Fahrenheit.
When hot, and immediately before adding batter, spray with olive oil or a non-stick spray, or brush oil on the surface of the iron using a silicon baster.
Add enough waffle batter to fill the iron and close lid.
If using a cast-iron pan, cook for one minute before flipping to the other side, and repeat for a total cooking time of 4 minutes. Otherwise, follow the directions of your waffle iron's manufacturer.
Carefully open iron, remove waffle, and repeat until the batter has been used.
Vegan Sweet and Simple http://vegansweetandsimple.com/
When you're finished, if you're using a cast-iron waffle iron, all you need to do is give it a wipe down, massage a light coating of flax or other oil into the surface, and then put it away for next time.