I've been quiet for the last week or so because I was home in Australia for Christmas with my family. I got to meet the four beautiful babies born since the last time I visited (yes, I've a very large family with 3 brothers, 2 sisters, and 12 nieces and nephews). I enjoyed runs in the sun by Lake Macquarie and countless summer barbecues with plenty of fresh salads. I ate gorgeous mangoes, berries and other summer fruit (my mum makes the best fruit salads ever!) And I stocked up on essentials, like Vegemite and Leda Choculence cookies (a vegan, gluten-free version of Tim Tams). It was delightful!
Now that I'm back in New York, I'm starting the new year off right with a simple cleanse. I'm not a fan of juice cleanses; I like eating too much! So instead, I'm doing Somer McCowan's Green Smoothie Challenge. It's easy: two big green smoothies a day, hummus and veggies for snacking, a big salad, and soup, in any order. It really is that simple. I'll be doing it for a week and then focusing on eating clean for the rest of the month, but adding back in nuts, seeds, tofu, avocado, starches and a bit of oil.
Today, I'm sharing with you my recipe for edamame hummus, which is one type of hummus I'll be snacking on this week. This stuff is so good it just might be addictive!
I created this recipe when my partner noticed that whenever he ate my chickpea-based hummus he felt really tired. And yes, that really is a thing. For some people the high levels of tryptophan in hummus from both the chickpeas and sesame seeds brings on a feeling of fatigue. Although there are still sizable quantities of tryptophan in soy, for some reason this edamame hummus does not have the same effect on him.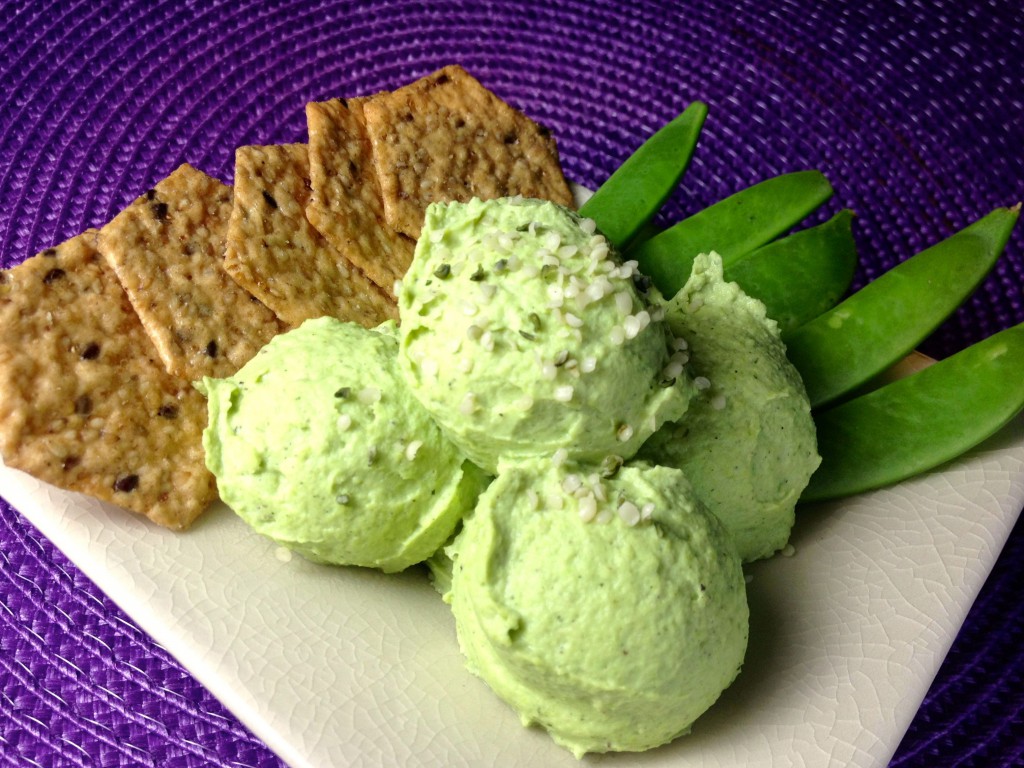 Edamame Hummus
2014-01-01 22:06:31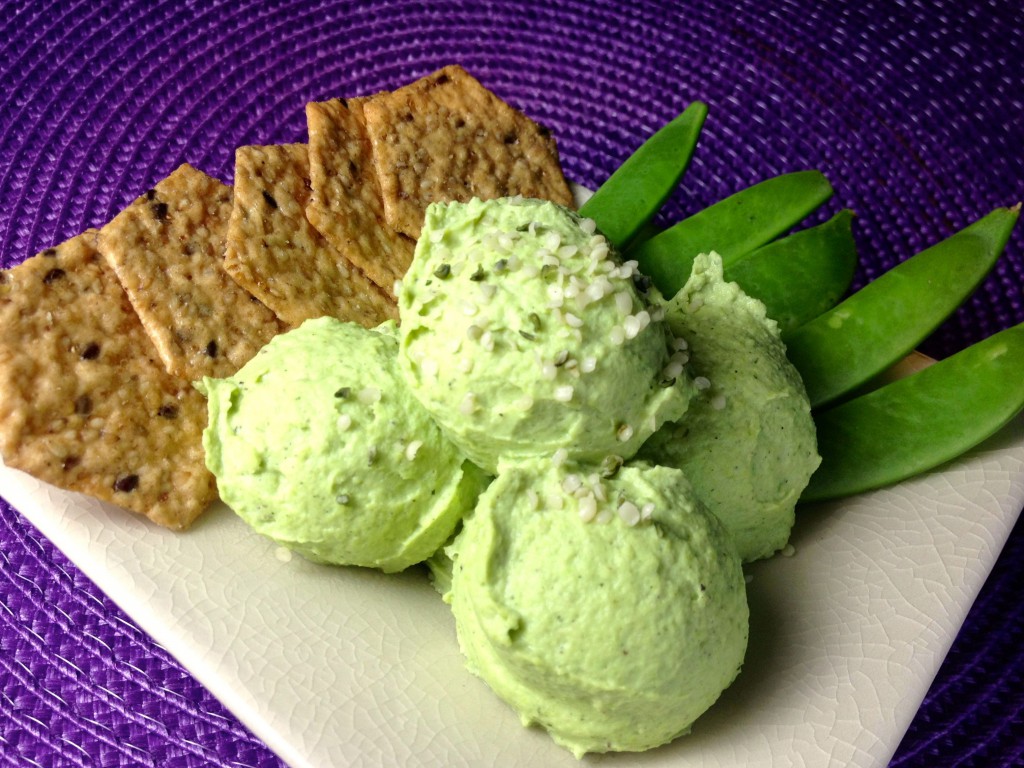 Ingredients
3 cups edamame, cooked
¼ cup lemon juice
2/3 cup water
1 tsp salt
1 tsp onion poweder
2 cloves of garlic
¼ cup hemp seeds
¼ cup sesame seeds
Instructions
Place all ingredients in a blender or food processor and blend or process until smooth and creamy.
Notes
Serving size is 1 tbsp.
Vegan Sweet and Simple http://vegansweetandsimple.com/
I also want to wish you all a happy and healthy 2014! It promises to be a hectic year for me work-wise, but I'm trying to make sure I take time to focus on my health and overall wellbeing as well as my relationships with my wonderful partner and my family. And cooking and blogging, of course. What plans do you have for 2014?