Last night as I was trying to go to sleep I started thinking about what kind of smoothie I might have for breakfast this morning and it hit me: a chocolate mint smoothie! I've got a gorgeous mint plant growing in my garden and I haven't been making nearly as much use of it as I should be. Chocolate for breakfast may seem decadent, but this smoothie is all healthy goodness, with spinach, mint, raw cacao powder, bananas and hemp seeds.
Chocolate Mint Smoothie
2013-08-14 08:33:22
Serves 2
Decadent, but healthy, breakfast smoothie!
Ingredients
2 Cups Almond Milk
3 Cups Spinach
12 or more Fresh Mint Leaves
3 Tbsp Raw Cacao Powder
2 Frozen Bananas
1 Tbsp Hemp Seeds
Ice
Stevia, to taste
Instructions
Place everything in a blender and blend on high until smooth!
Vegan Sweet and Simple http://vegansweetandsimple.com/
As I mentioned yesterday, I am leaving for Montevideo, Uruguay this afternoon. I've travelled a lot over the past years to more than 50 countries, from Armenia to Zimbabwe, and as you all know traveling while vegan is not always easy. Since I've not been able to eat wheat/gluten, traveling has been even harder. Over the years I've learned a few things that can ease the way.
1. Be prepared and take plenty of food with you.
I get grumpy when I get hungry, and so having snacks on hand is essential. I like to have a mix of savory and sweet snacks, some protein drinks, and at least a few things that could substitute for meals, if needed. These are some of the things I am bringing with me for my trip, so that I have food on hand when I need it and don't have to go searching for it: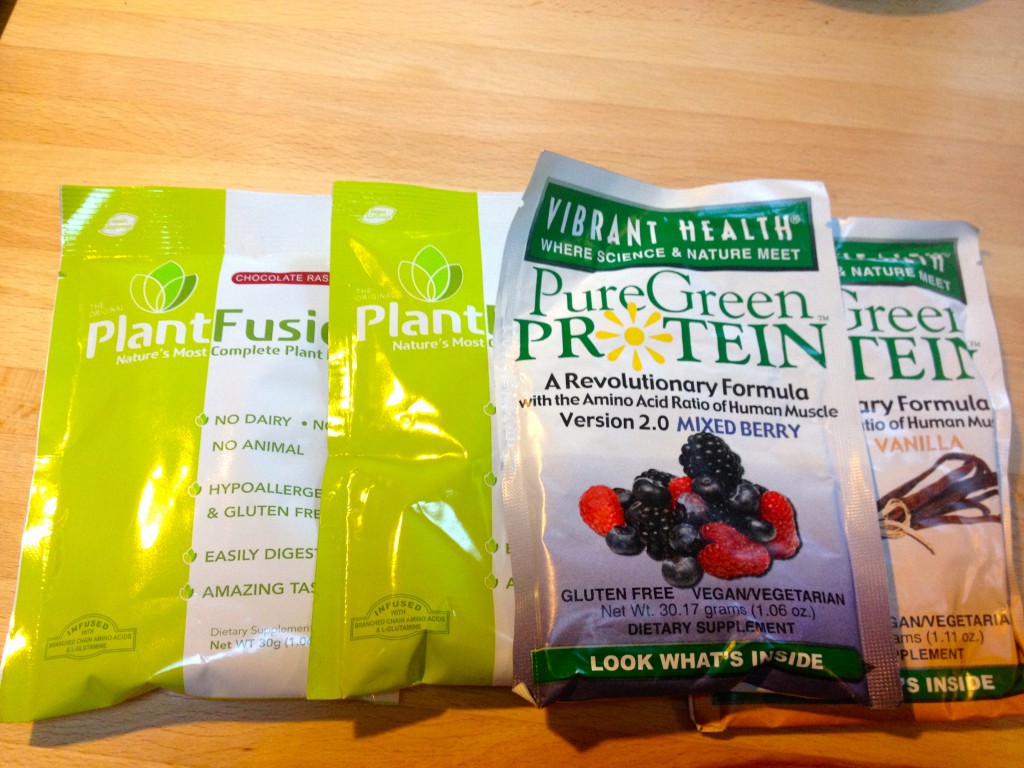 I've found that it is essential to take food even if I know the place I am going to is relatively vegan friendly. For example, I was in Santa Cruz, California recently, but the hotel I was staying at and where my meetings were held didn't always have a whole lot to offer on the vegan and gluten-free front. I spend a lot of time in conferences in hotels and have come to expect to eat a lot of green salads – having a few nuts or seeds to throw on them can turn them into a nutritious whole meal.
2. Do your research ahead of time to identify a few places where you can buy vegan staples and get vegan meals.
I use the Happy Cow app as a primary resource, but also look for local vegan or vegetarian blogs for insight. It's great to have a few places already identified, especially if your access to the internet is going to be limited in the country you're traveling to. If you're traveling to a country where you don't speak the language, knowing how to describe your eating restrictions in the language is always handy, as is a glossary of key food items so that you can identify potentially non-vegan ingredients on menus or nutritional labels.
3. Don't be a diva or overly difficult.
Generally, I've found that people try to be helpful about accommodating my "special needs," but in many places not eating meat or eggs or dairy (and in my case, gluten) really is a foreign concept: many people really do not know what to serve us. People the world over have called me "the girl who eats nothing!" Be prepared to offer some suggestions of things that they could serve that they should be able to provide, given local diets. And if they do their best to accommodate you, try to meet them half way. For example, I've eaten cabbage leaves with the stuffing scraped out in Dushanbe, Tajikistan, because nothing else was available for me at this particular moment and it was the best they could do. In most cases, it's not going to kill us (well, not if you don't have a severe allergy to something, anyway).